Veterinary Diagnostics & Testing
On-site blood collections
Highton Veterinary Clinic has an on-site Idexx Blood Machine – we can collect a blood sample from your pet and have the results within the hour.

Changes in blood parameters can occur before there is physical evidence of clinical disease and before your pet exhibits signs of a problem.
Our total body function blood test provides an extensive analysis of internal organ function, which we use to evaluate your pet's overall health status.
We recommend blood tests prior to anaesthesia or surgery to ensure that there is no underlying disease. If there are any abnormalities noted we may have to adjust our treatment regimens for each patient for a safe anaesthetic.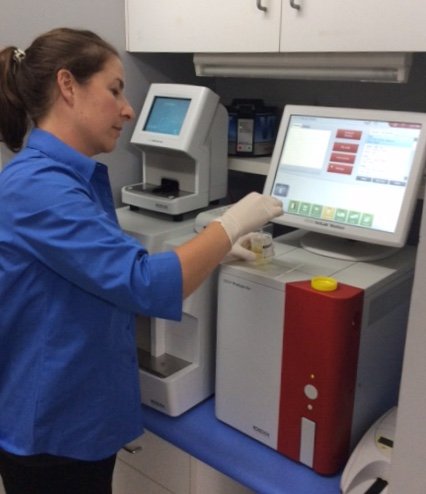 Schedule a visit
We provide the same exceptional experience at both clinics.
Our family,
caring for yours