Cruciate Ligament Repair Surgery
Cruciate Ligament Rupture
Cruciate Ligament Repair Surgery
The Cranial Cruciate Ligament sits inside the knee joint and stops the shin bone (Tibia), sliding forward in relation to the thigh bone (femur). When the ligament tears or ruptures, the joint loses stability and results in inflammation, pain and arthritis.
Unlike humans where the cruciate normally ruptures from a single traumatic event, dog's cruciate ligaments get weaker over time. This almost always results in intermittent or consistent periods of lameness, which progressively get worse without surgical stabilization.
Unfortunately, approximately 50% of patients that tear their cruciate ligament, will tear the other ligament (other leg) in the future, and quick return to function is important to reduce excessive strain on the remaining knee and ligament. Large and giant breed dogs are at higher risk than small breeds.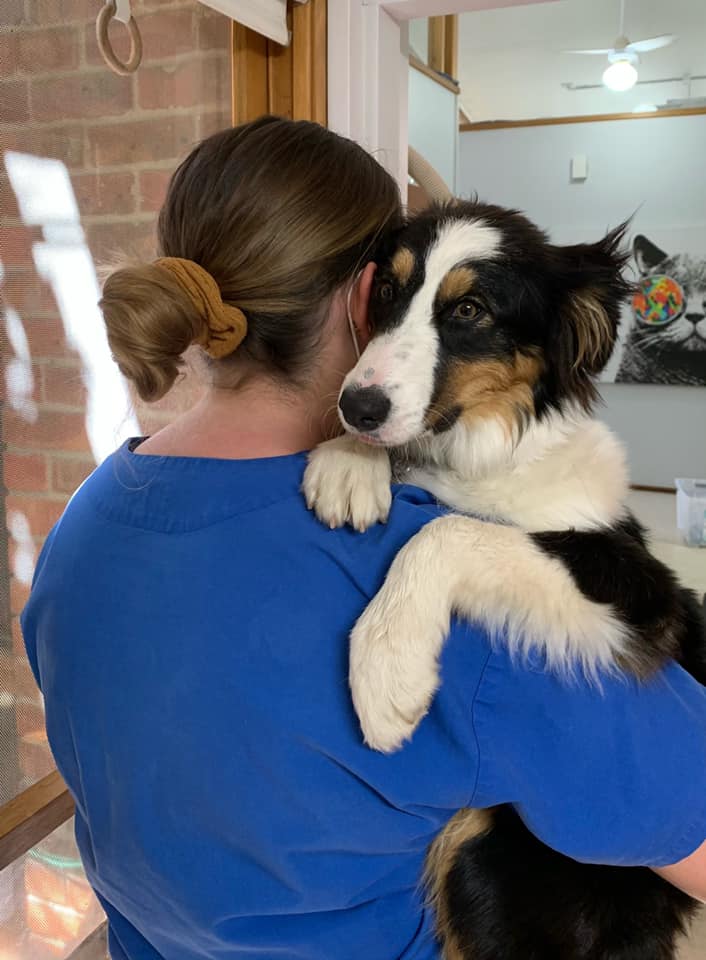 DeAngelis (Lateral Suture)
The DeAngelis technique involves placement of a prosthetic suture material, which is aligned to stabilize the joint and function as a replacement cruciate ligament.
The DeAngelis technique also slows the progression of arthritis and provides good results in smaller dogs (<15kg).
Clinical Signs
Sudden onset lameness in one hind limb

No or minimal weight bearing in one hind limb

Intermittent limping which worsens with exercise (partial tear)

Swelling of the knee joint

Difficulty or stiffness rising or jumping
Diagnosis
Cruciate ligament rupture or tear can often be diagnosed from a thorough history and physical examination (testing for cranial tibial thrust or cranial draw). Some more subtle tears may require radiographs or arthroscopic exam of the joint to diagnose.
Management
Medical management involves cage rest and exercise restriction for several (3+) months, and is generally only an option for very small dogs and cats. The joint begins to stabilize with scar tissue over several months and results in significantly increased arthritis (when compared to surgical stabilisation). Function of the leg can be termed satisfactory, and requires ongoing management of osteoarthritis and pain.
Surgical stabilisation of cruciate rupture is recommended for almost all cases, and results are superior in 90% of cases.
Schedule a visit
We provide the same exceptional experience at both clinics.
Our family,
caring for yours