Vaccinations for your pet
Vaccinating your pet is one of the most important things you can do to ensure they lead a healthy life.
Your pet's health, lifestyle and exactly where on the suburb you live may affect which vaccinations are necessary, so our expert vets will work with you to develop a simple and effective vaccination program for your pet.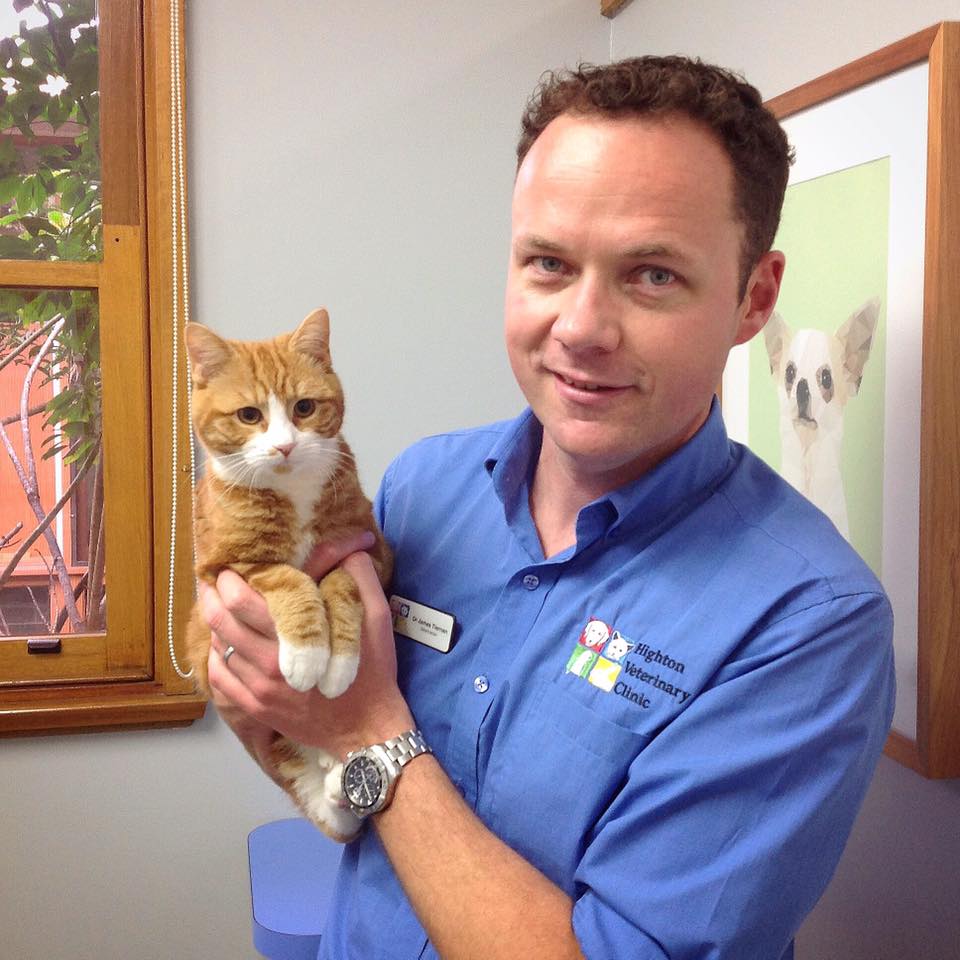 Why you should vaccinate your pet
Vaccinations protect against preventable diseases
Vaccinations are substantially less expensive than the cost of vet treatment for the diseases they protect against
Vaccinations protect your pet from transmissible diseases in boarding facilities, at parks and even when they visit the vet. If your pet has to be hospitalised for any illness, their immune system may already be compromised so you want to make sure they are protected.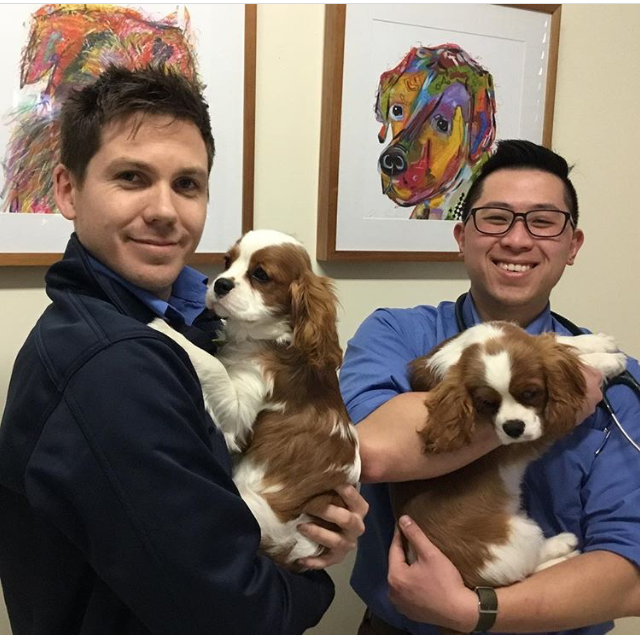 Vaccinating your dog
A puppy's first vaccinations are at 6-8 weeks, then 12-14 weeks, 16-18 weeks, and annually after that. Only one week after the final puppy vaccination should your puppy be allowed to go outside and socialise with other dogs.
Canine vaccinations are known by the codes C3, C4 and C5, and the diseases that are commonly vaccinated against around suburb are:
Parvovirus
A disease that causes potentially fatal diarrhoea, especially in pups and dogs under 2 years.
Distemper
A disease that causes coughing, diarrhoea and sometimes twitching, seizures, loss of balance and blindness.
Hepatitis
A disease that causes vomiting, diarrhoea, abdominal pain and possibly liver failure.
Canine Cough
Also known as Kennel Cough, but NOT only a risk if your dog is boarding.
Parainfluenza
A viral disease causing a nasty cough.
Bordatella bronchiseptica
Bacteria causing a harsh, dry cough and lethargy.
Vaccinating your cat
A kitten's first vaccinations are at 6-8 weeks, then 12-14 weeks, 16-18 weeks, and annually after that. Only one week after the final kitten vaccination should your kitten be allowed to go outside and socialise with other cats.
The main feline vaccinations are known by the codes F3 and F4, and common cat vaccinations around suburb are:
Enteritis (Feline Panleukopenia)
This disease can be very severe especially in unvaccinated kittens less than 12 months of age. It causes fever, vomiting, diarrhoea, liver failure and sudden death.
Feline Calicivirus
A disease that is part of the cat flu.
Feline Rhinotracheitis (Feline Herpes Virus)
A disease that is another part of cat flu and can lead to permanent nasal and sinus infection.
Chlamydia
A bacterial disease causing conjunctivitis, respiratory disease, infections, arthritis and even abortion
Feline Immunodeficiency Virus (FIV or Feline AIDS)
Your cat must be vaccinated against this if your cat EVER goes outside. It is a potentially fatal disease spread between cats via bites, for which there is no treatment or cure.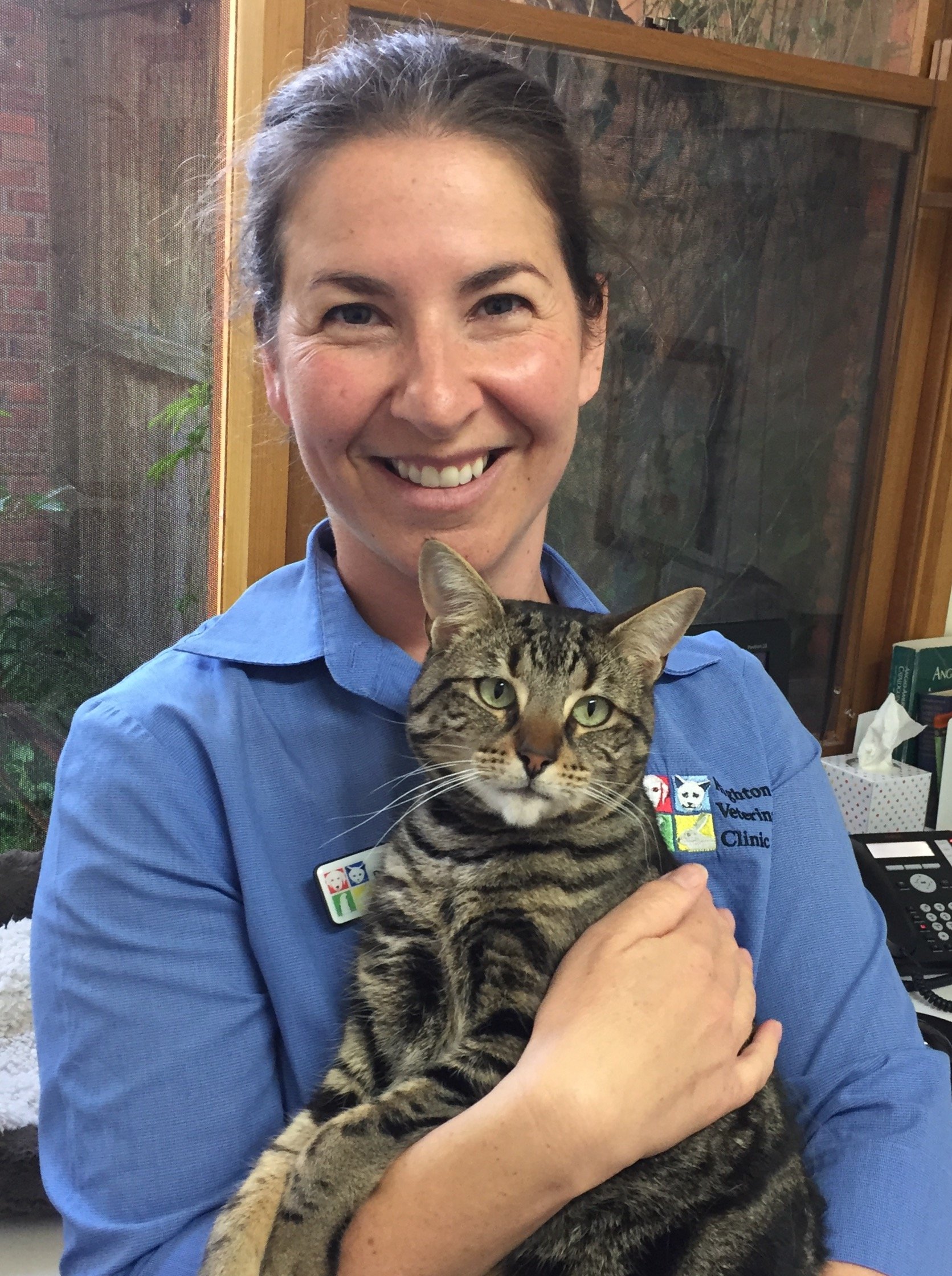 Schedule a visit
We provide the same exceptional experience at both clinics.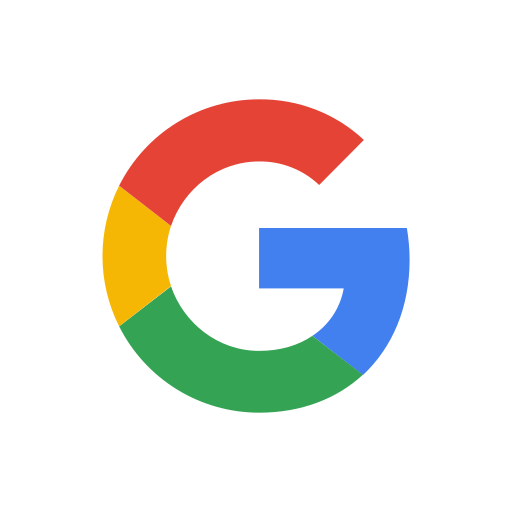 Customer reviews
See what our clients have to say about their experience with us.
What an experience, amazing ♡
From walking in the door...to keeping my best friend in great health. Thanks Vets of Geelong for the level of care, and to Josie and James especially for their genuine care and empathy toward our family. #memorable
- Scott Jensen

Can not recommend more highly. The guys at reception are lovely, and the Vets & nurses really know their stuff. Our pets love them too ❤️ Prices are extremely competitive also, thanks for looking after our little ones!
- Anais Nin

Visits to the vet can sometimes be a difficult experience, but Vets of Geelong (Geelong West and Highton) make it that little bit easier. Very friendly staff and welcoming.
I really appreciate the follow up calls the next day - a nice bonus touch!
- David Keele

Have been to both Highton and Geelong West Veterinary Clinics and both have been outstanding with their friendliness, care and compassion towards both patient and clients. I was very satisfied with the care/treatment my animals received. I just received a follow up letter asking how my Dog is doing and some goodies/vouchers. How lovely
- Olivia Addison

Very happy with the service provided and would highly recommend the Geelong West vet to anyone who needs any form of pet care. Kind and caring staff who take pride in making you and for me my cat feel safe . The after care support is excellent aswell.
- Craig Smith

Our main vet Annie has looked after our boy Badger so well along with the rest of the team. They've really brought him so much happiness in his old age.
Love the ID tags as well, brilliant idea.
- Chloe Drummond

Explore our services
Range of services for all your pet needs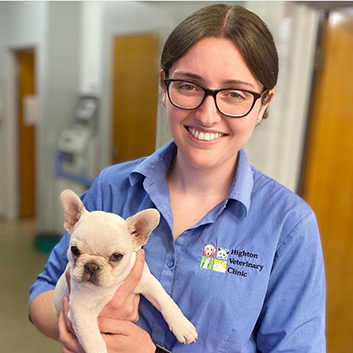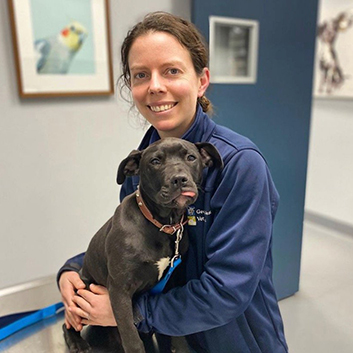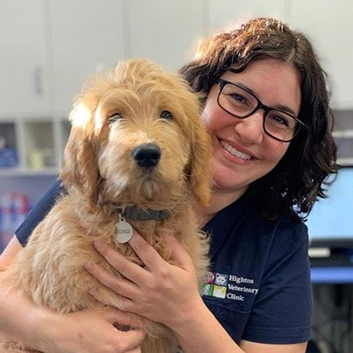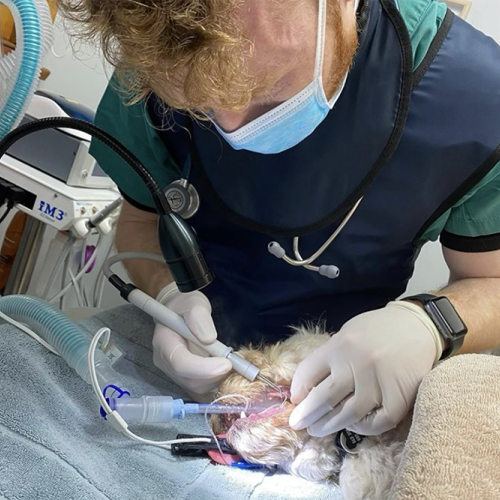 Our family,
caring for yours