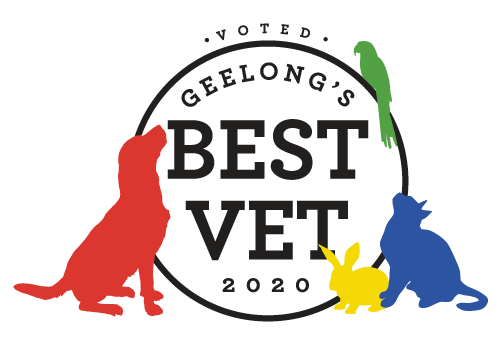 Our Family, Caring

 
For
 

Yours
We are a trusted, local, family-owned Geelong veterinary group run by a husband-and-wife team with two clinics in Highton and Geelong West.
We hold a lifelong passion for animals and we exist to ensure that Geelong pets receive the best care possible.
We do this by offering a friendly, knowledgeable and welcoming space where animals come first.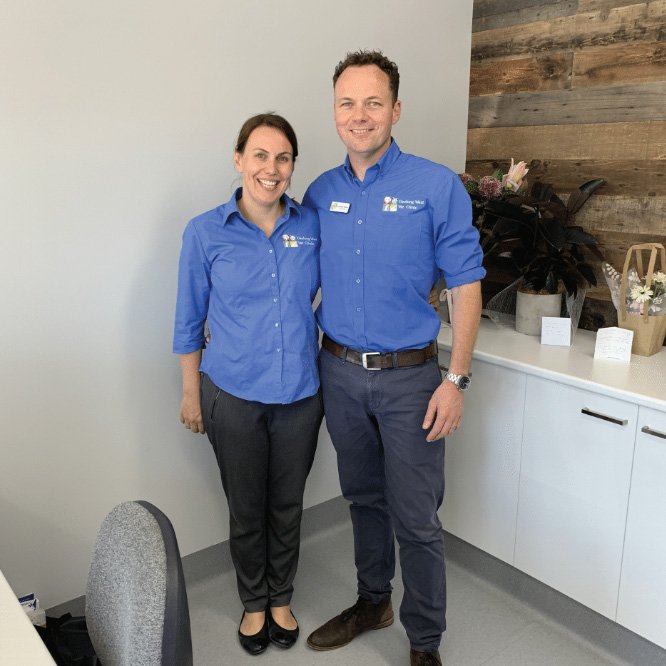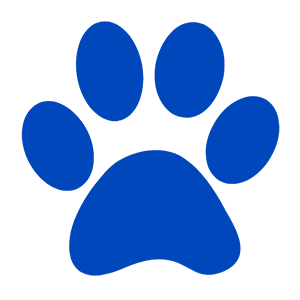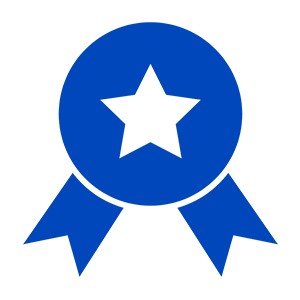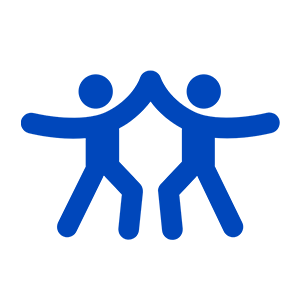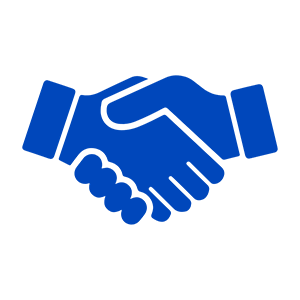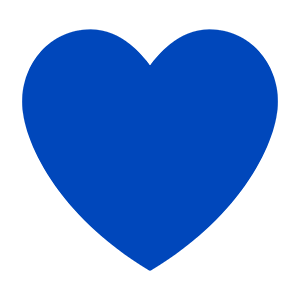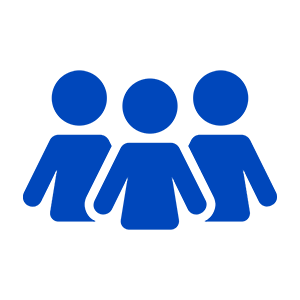 Meet our Vets of Geelong team
Our Veterinarians, Veterinary Nurses and Support Team truly embody our core values.
Work with us
Join our team
Our Veterinarians, Veterinary Nurses and Support Team is everygrowing as the Vets Of Geelong brand continues to expand!
We live by our core values and have developed a strong clinic culture where animals come first, growth and ongoing learning is encouraged, and fun is guaranteed whilst providing exceptional customer service.
Find out more about our current opportunities below.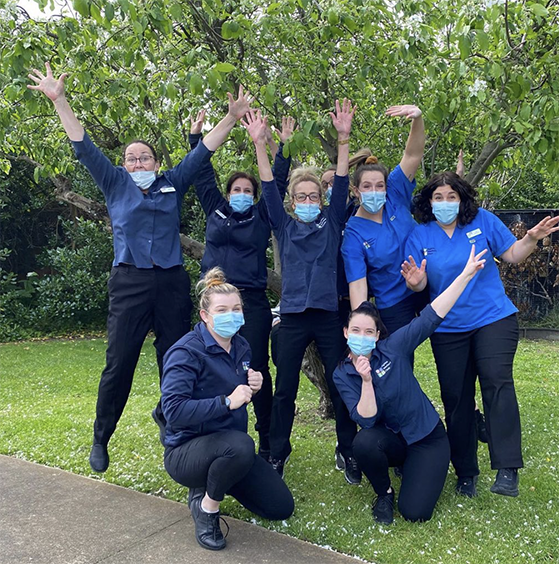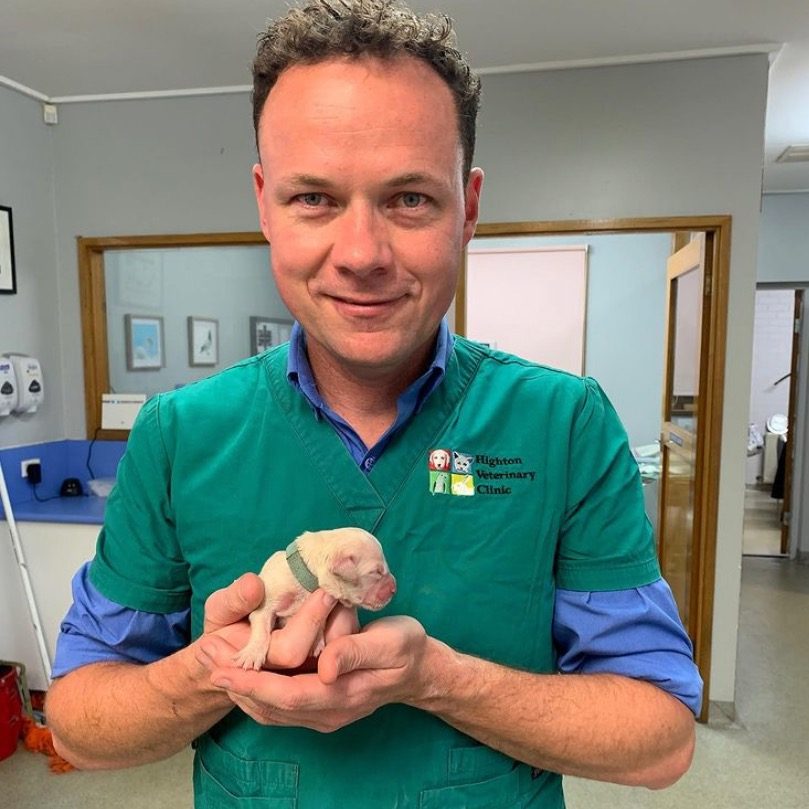 Dr James Tiernan
Veterinarian
BAppSc BVSc GPCert(SAM) CMAVA
James was raised in country Queensland. After growing up with lots of pets, becoming a veterinarian was a natural progression for James. Following graduation with a Veterinary Science degree from the University of Queensland in 2001 James moved to the UK and worked in several busy small animal clinics dealing with dogs, cats, and many other small furry patients that are common in the UK such as rabbits, guinea pigs, hamsters, gerbils, rats, mice and birds. Whilst in the UK James successfully passed examinations in a General Practitioner Certificate in Small Animal Medicine [GPCert (SAM)] through the European School of Veterinary Postgraduate Studies. This was extremely useful in helping James to further build his skills in small animal medicine.
After spending eight years in the UK, James returned to Australia with Jane. On returning to Australia, James spent a short period of time at the University of Queensland Veterinary Small Animal Hospital before moving to Victoria and starting employment at the Western Animal Emergency Centre based at Werribee which is part of the Melbourne University Veterinary Hospital in 2009.
In June 2010 James and Jane were very excited to take over ownership of the Highton Veterinary clinic; it had long been their dream to have their own clinic. They have enjoyed working with the very capable staff and meeting all the clients and their pets.
James' main interest is mostly in small animal medicine, especially emergency medicine. He also has a soft spot for cats (particularly British Short Hairs) and loves Cavalier King Charles Spaniels.
Outside of work James keeps busy with his young children Seamus, Niamh, Aislin and Declan and enjoys cycling and getting to the gym when he can. His pets Maple and Zuma, as well as his kids birds, guinea pigs, rabbit, bearded dragon, and fish keep him busy.
At the clinic you can see James for just about anything related to your pets health, but in particular general medicine and emergency cases, as well as all pocket pets.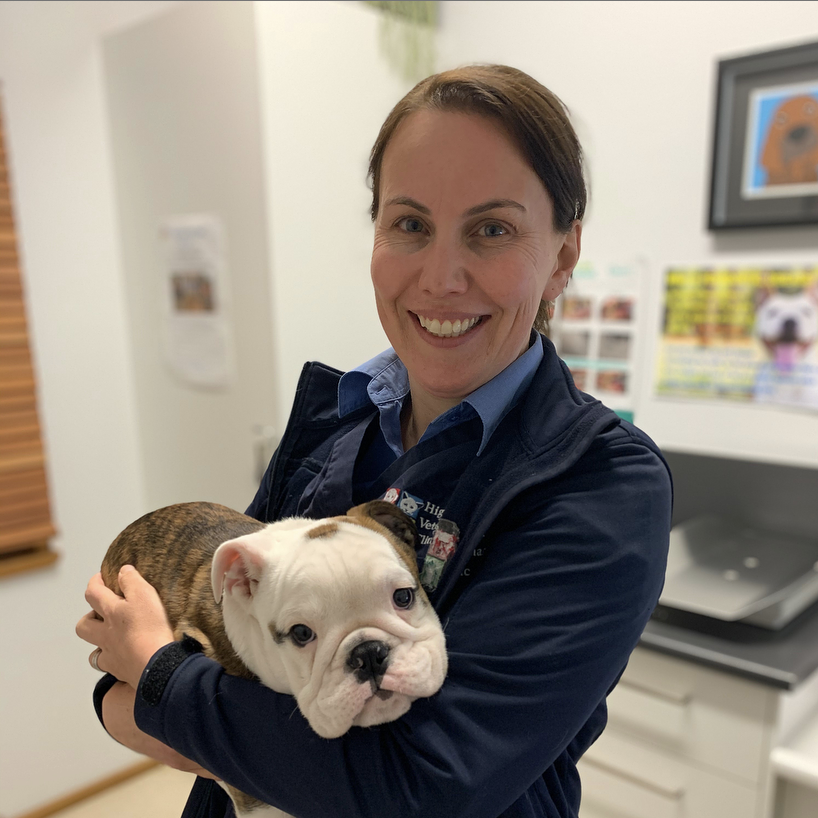 Dr Jane Tiernan
Veterinarian
Jane is originally from Drysdale and always wanted to be a veterinarian from a very early age after growing up surrounded by animals. She attended school in Geelong before starting her
Veterinary Science studies at the University of Melbourne. After attaining her Veterinary degree in 2000 Jane worked in mixed practice in Bendigo before moving to the UK for seven years. During her time in the UK Jane worked in several locum positions around England and Wales before taking a job at a busy Veterinary Charity Hospital in London.
After Jane married her husband James, they left the UK and moved back to her hometown Geelong and Jane took on a job at the Corio Veterinary Clinic before coming to Highton. Jane and James took over ownership of the Highton Veterinary Clinic in mid-2010.
Jane has done postgraduate studies in Small Animal Medicine and has been admitted to the Medicine Chapter of the Australian College
of Veterinary Scientists. She has also done additional study in small animal surgery with the University of Sydney Post Graduate Foundation course. Jane enjoys both small animal medicine and surgery cases.
Jane and James have loads of pets dogs, up until recently cats, guinea pigs, a rabbit, birds, fish, and even a lizzard. These days Jane spends more time with their young family than in the in the consulting room keeping their tribe of kids out of trouble Seamus, Niamh, Aislin and Declan.
At the clinic you can see Jane for just about anything related to your pets health, and particularly for soft tissue surgery.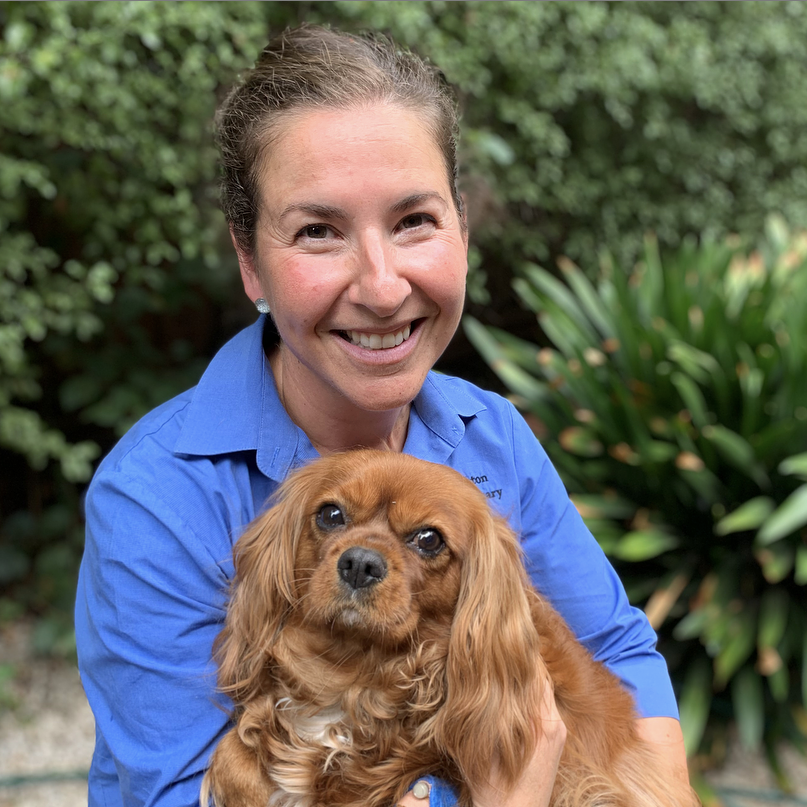 Dr Susanne Jacker
Veterinarian
Sue is a local Geelong girl, growing up in Highton. After finishing her secondary schooling in Geelong she went to the University of Melbourne and completed a Veterinary Science degree graduating in 1997. After graduation Sue moved back to Geelong and has now been working at the Highton Veterinary Clinic for nearly 20 years. During her time at the clinic she has gained a wealth of knowledge in the veterinary world and has developed a strong rapport with many of the clients and their pets. She has had the privilege of caring for some of
our clients' 2nd and even 3rd generation of pets. Sue is known for her bubbly personality and caring nature.
Sue's special interests are feline medicine and ultrasonography, and she has done numerous courses on these subjects. Having two Birman cats herself, she has been known to spend ages doting on these cats given the opportunity. However Sue enjoys all animals brought into the clinic.
Sue works part time and spends the rest of her time being Mum to her little son Jay.
At the clinic you can see Sue for just about anything related to your pet's health, but in particular ultrasonography and feline medicine cases.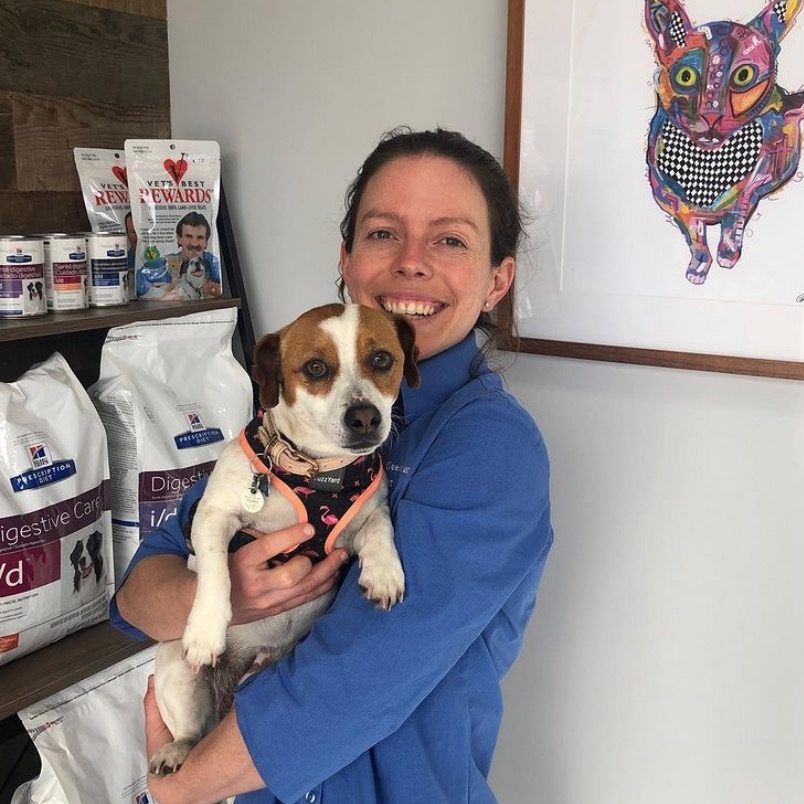 Dr Marion Vince
Veterinarian
BVMS BSc MANZCVS (SA Rad)
Marion is surprised at how time has flown by, apparently she has been vetting for almost 11 years now! She has been a large animal vet, a locum vet, an emergency vet, and for nearly 5 years she has been a Highton Vet! Continuing education is one of Marions passions, providing current treatment options to her patients is extremely important to her. She has recently achieved memberships in the small animal radiology chapter of the Australian and New Zealand Veterinary College.
Marion's fur family consists of a blue-eyed stunner of a deaf -dalmatian, an all-ears chihuahua-staffy cross, a rather anti-social fluff-ball cat and three powerful chooky ladies.
She loves the outdoors and thinks living in Geelong is the best, with lots of coastal adventures and the youyangs close by also.
At the clinic you can see Marion for just about anything related to your pets health, but in particular, she has a keen interest in emergency medicine and feline medicine and likes to keep updated on all the latest
research.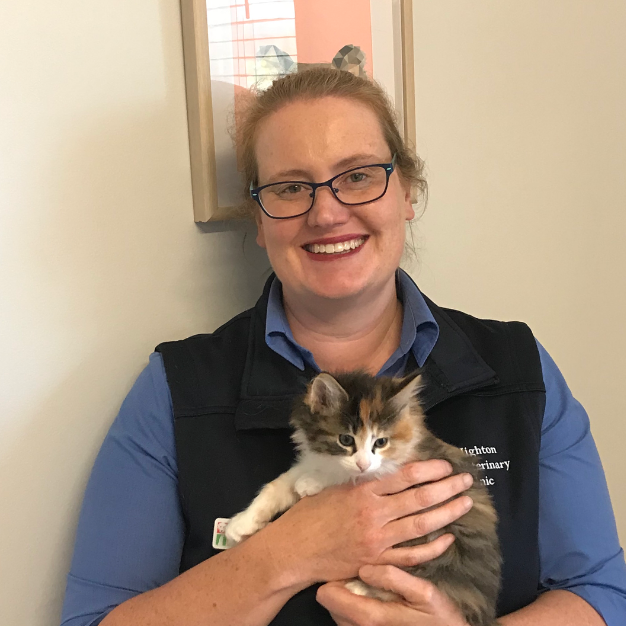 Dr Rachael Johnstone
Veterinarian
Rachael is another local girl, she has lived most of her life in Geelong. She graduated with first class honours from Melbourne University. Her first job was in Geelong Clinic establishing her skills in small animal practice. After a couple of years she took the opportunity to pursue her dream of dairy cattle practice in Warrnambool.
She spent over 2 years performing calvings in the wind and rain and loved every minute of it. Her next position was working in emergency medicine at the Western Animal Emergency Centre at the Melbourne University Vet Clinic and Hospital. More recently she has worked Saturdays part time while raising her family of four young children.
She has 2 young cats, Garfield and Nermal (named by the kids) and 3 backyard chooks. In her small amount of spare time she enjoys baking, especially with chocolate.
At the clinic you can see Rachael for just about anything related to your pets health, but in particular general medicine and emergency cases.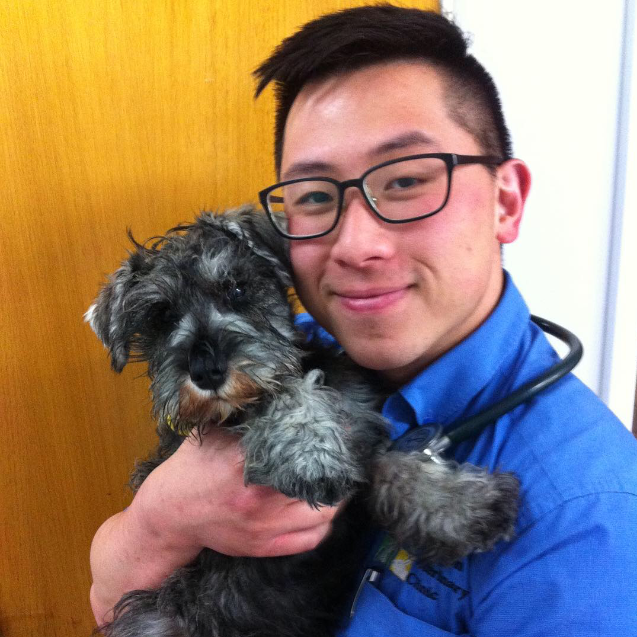 Dr Kristian Danorwayan
Veterinarian
Kristian has a long history of globe hopping and Geelong is the latest stop. If you ask him what his favourite thing about living in Australia is compared to other countries, he would tell you it's the meat pies and sausage rolls.
He studied marine science at Boston University, before completing his veterinary degree from the University of Melbourne. During his stint as a penguin caretaker at the New England Aquarium, he aspired to become a veterinarian. If you find yourself travelling to Boston, Kristian recommends going to Pinocchio's Pizza near Harvard Square. Kristian would eventually like to learn more about aquatic medicine, but for now he's interested in nutrition to help bring awareness about what to look for and why, when buying or making food for your beloved companion.
A good time for Kristian is watching TV with his three-legged cat, Peggy. His Mario Kart skills are slightly above average but will not decline a challenge if issued, and if you stroll along Barwon Valley Park you may catch him on certain afternoons having a throw around the disc golf course.
At the clinic you can see Kristian for just about anything relating to your pet's health.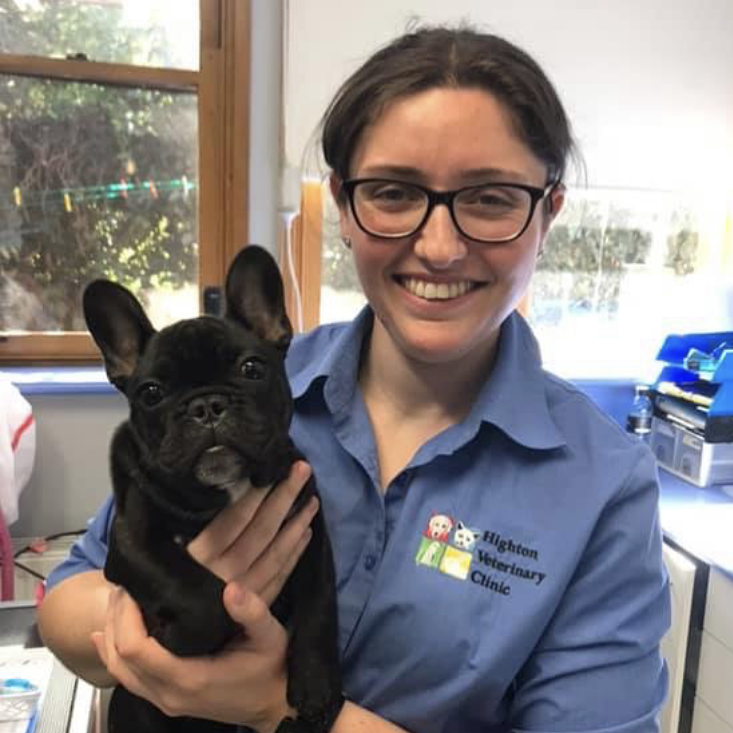 Dr Josie Martin
Veterinarian
Josie grew up in Werribee and wanted to be a vet since finishing high school. After completing her Bachelor of Science at the University of Melbourne, she then completed the Doctor of Veterinary Medicine at the same university. During her studies, she worked as a kennel attendant at Seeing Eye Dogs, where she fell in love with and adopted failed SED Labrador, Vera.
Josie enjoys practicing all areas of veterinary medicine and surgery, but is particularly interested in working up medical cases. Outside of work, Josie likes to listen to live music, eat out, read fiction, and relax at home with her partner and fur children Labrador Vera and ginger cat Cheezel.
At the clinic you can see Josie just about anything relating to your pets health.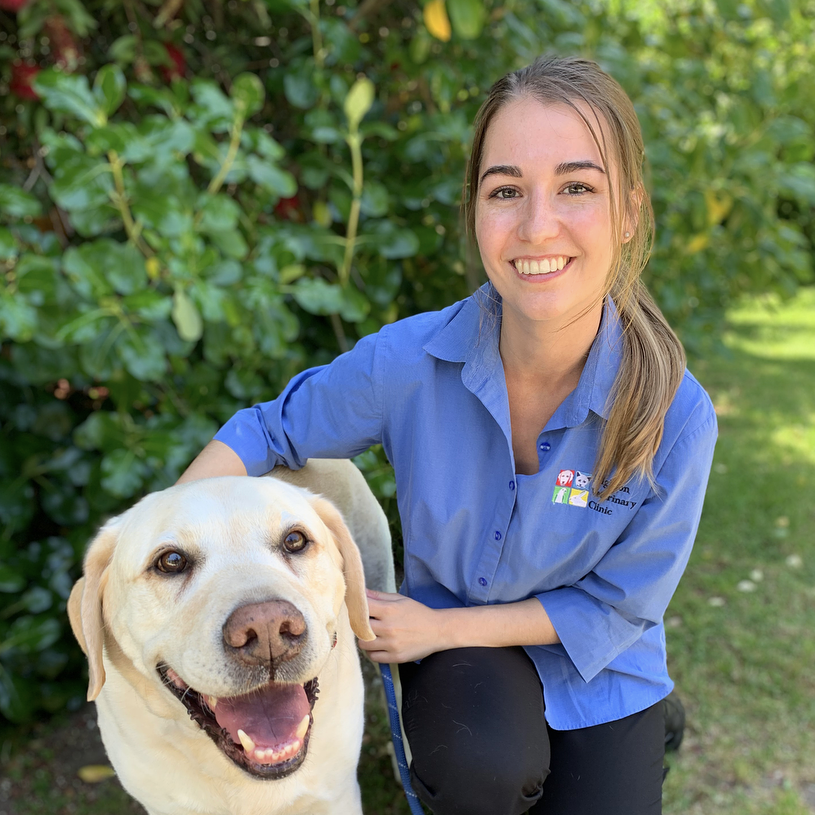 Dr Melody Winterhalter
Veterinarian
Melody was born in Switzerland and grew up in a variety of places, including Japan and Australia. She graduated from the Royal Veterinary College in London, and moved to Geelong after she graduation.
She loves all animals, and has a special interest in marine animals, especially sharks! As far as more common pets go, Corgis hold a special place in her heart.
Outside of work, Melody enjoys reading, eating cheese and exploring the Australian outdoors.
At the clinic you can see Melody for just about anything relating to your pets health.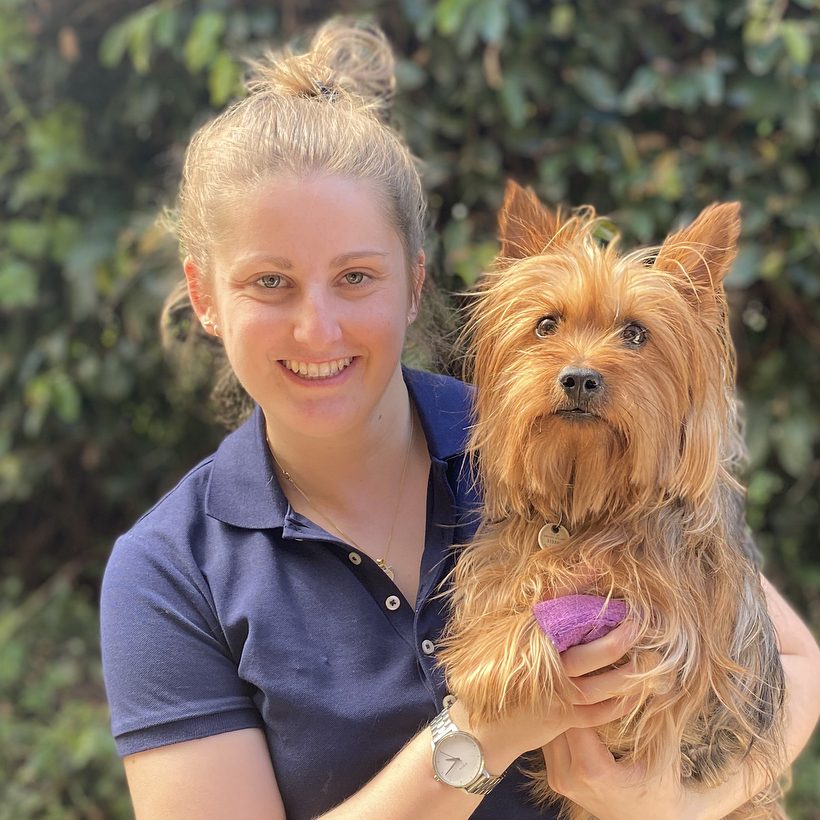 Dr Annie Carty
Veterinarian
Annie grew up and went to school in Warrnambool, then after graduating from Melbourne University, then spent several years working in a small animal clinic in Ballarat alongside Dr Luke. Annie moved to Geelong at the start of 2020, and like several of her new colleagues has spent time working in the UK as a locum small animal vet and travelling around Europe.
Annie has loved her start to working with the Highton team and meeting all of the clinic's dedicated clients. She has a keen interest in all surgical cases and is planning to hit the books for further studies to accompany the experience the varied surgical caseload Vets of Geelong offers.
Outside of work Annie likes to keep a busy schedule of drinking coffee, exploring local beaches and following Geelong during footy season. Annie is owned by two foster-fail cats Larry and Reg, whose hobbies include climbing curtains, ruining indoor plants and meowing at 6am for food.
At the clinic you can see Annie just about anything relating to your pets health.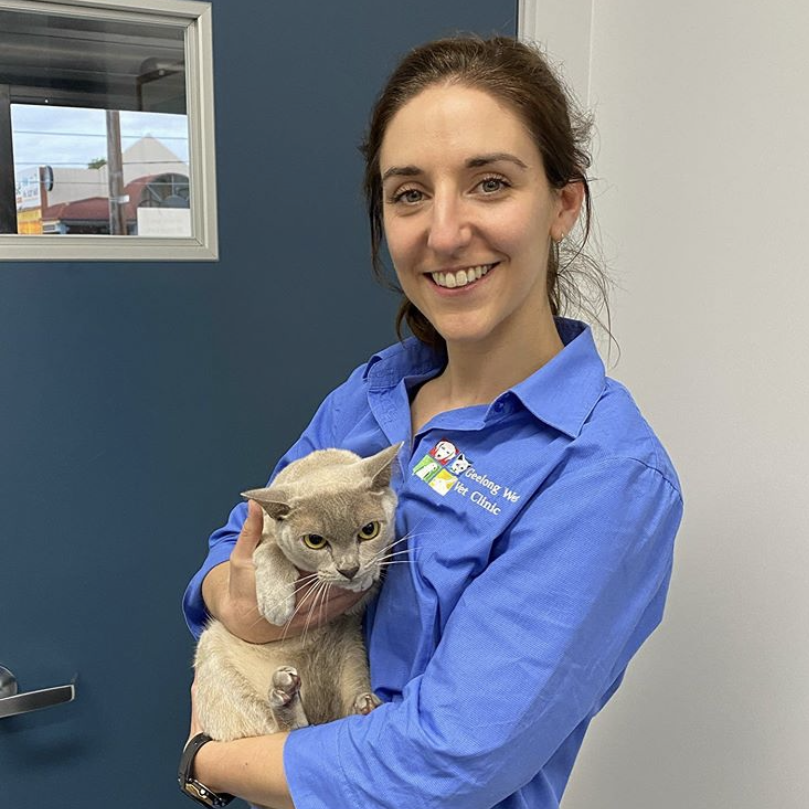 Dr Rachel Hamill
Veterinarian
Rachel grew up in Melbourne and has always wanted to be a vet. After graduating from veterinary science at the University of Sydney, Rachel moved to New Zealand to pursue an interest in mixed practice, and spend time working with some of her favourite animals, cows. After 3 wonderful years in New Zealand, Rachel was ready to see more of the world.
She moved to the UK and worked in both mixed and small animal practice. Most recently, Rachel has focussed on developing her companion animal clinical skills, and has an interest in small animal medicine and critical care.
Rachel is excited to return to Victoria after being away for over a decade, and is now joined by her kiwi partner, Nick, and her Kiwi cat, Bilbo. In her free time Rachel loves hiking and getting out into nature.
At the clinic you can see Rachel just about anything relating to your pets health, in particular she loves emergency medicine.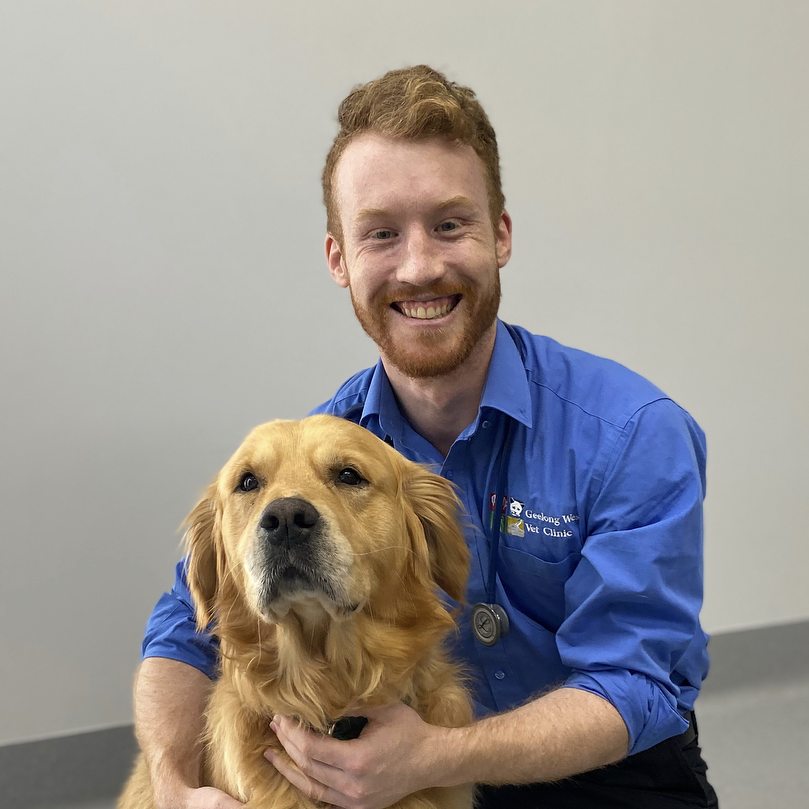 Nick grew up on a dairy farm in New Zealand. He was surrounded by cows, horses, dogs, cats and rabbits and wanted to be a vet since he can remember. He studied at Massey University in NZ where he completed both a Bachelor of Science , majoring in Animal Science and a Bachelor of  Veterinary Science.
Nick worked in New Zealand mixed practice for 4 years. During this chapter of his life he met Rachel. They decided to see more of the world, so left NZ to go and experience vet life in England. Nick really loved his small animal work in the UK especially the variety of animals that are loved by owners. As well as cats and dogs Nick got to work with rabbits, guinea pigs, chickens, rats, bearded dragons, ferrets, tortoises and many more.
Out of work Nick enjoys dancing west coast swing, a style which he will be more than happy to demonstrate, playing the guitar, snowboarding and spending time with friends and family.
At the clinic you can see Nick just about anything relating to your pets health.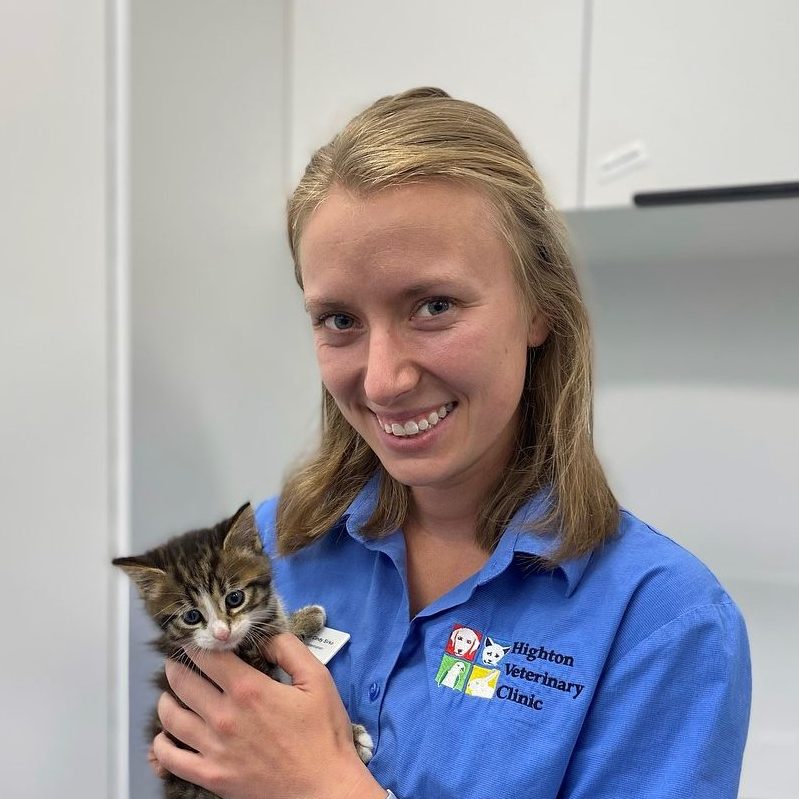 Dr Cindi Sirko
Veterinarian
Cindi grew up in a small town in the United States, and spent her summers at her grandparents' hobby farm filled with dogs, cats, chickens, ducks, goats, sheep, and more! She has always wanted to be a vet, and got her Bachelor of Animal Science from Southern Illinois University. Following that she made the move to Australia to complete her DVM at The University of Melbourne.
She recently moved to Geelong and is still exploring everything this great area has to offer, the beaches and the proximity to good hiking in particular. Her and her partner have one fur-child, a Labrador cross Kelpie named Helio.
Cindi has interests in preventative medicine and generally keeping your pets happy and healthy.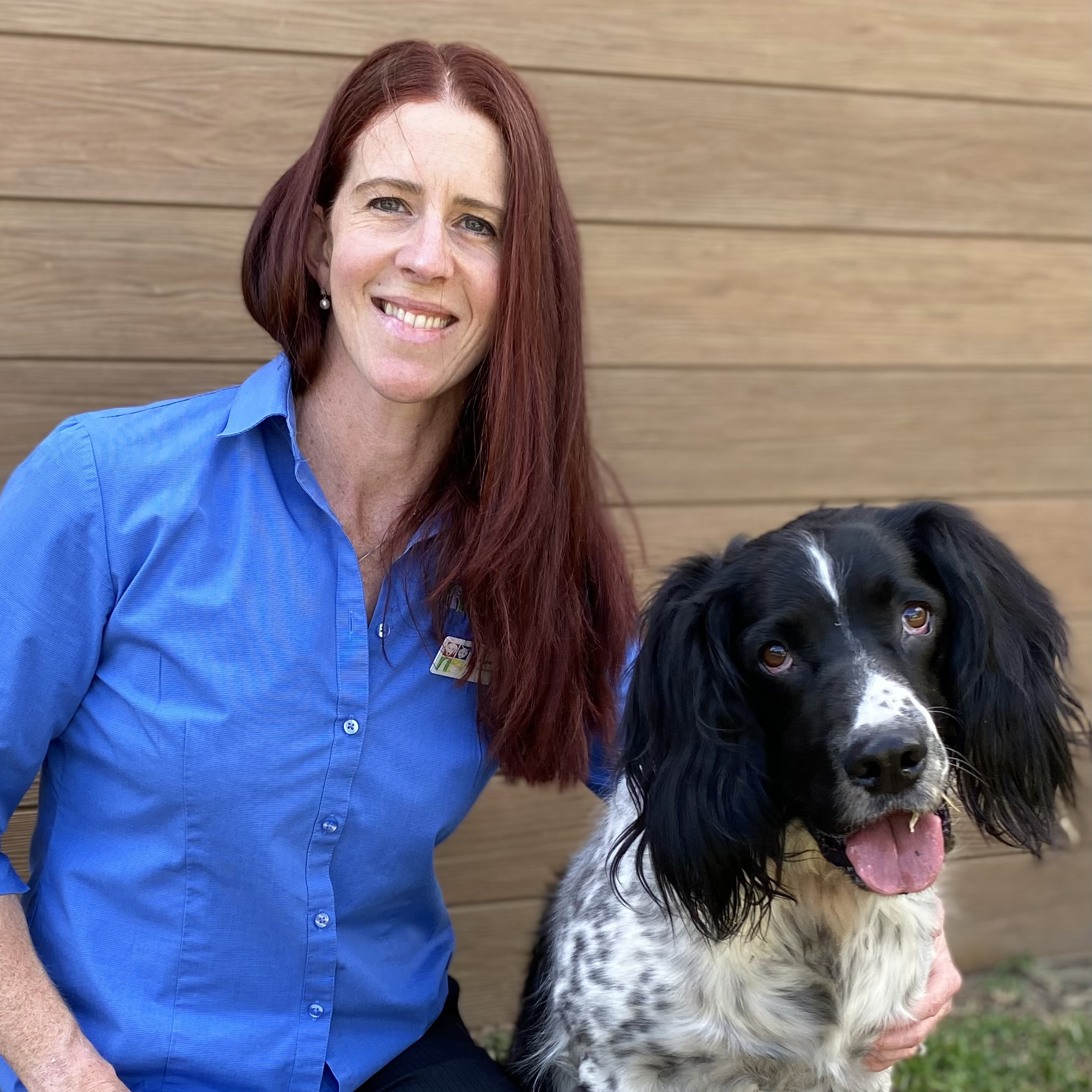 Dr Angela Harris BVSc (Hons)
Veterinarian
Angela developed a strong interest in Veterinary medicine after growing up on a property south east of Melbourne. She graduated with honours in 2005 from the University of Melbourne, receiving the Surgery and the large animal Clinical Review prizes. She has pursued post-graduate studies in emergency medicine and surgery, and worked in several large regional towns as well as the UK. Angela loves the challenge of veterinary science in general but surgery is her main interest.
Angela lives in Geelong with her husband, two kids, two Burmese cats and a constantly muddy Springer Spaniel.
Outside of work she loves all sport and has completed in multi day adventure races, trail marathons, mountain bike races and kayaking events.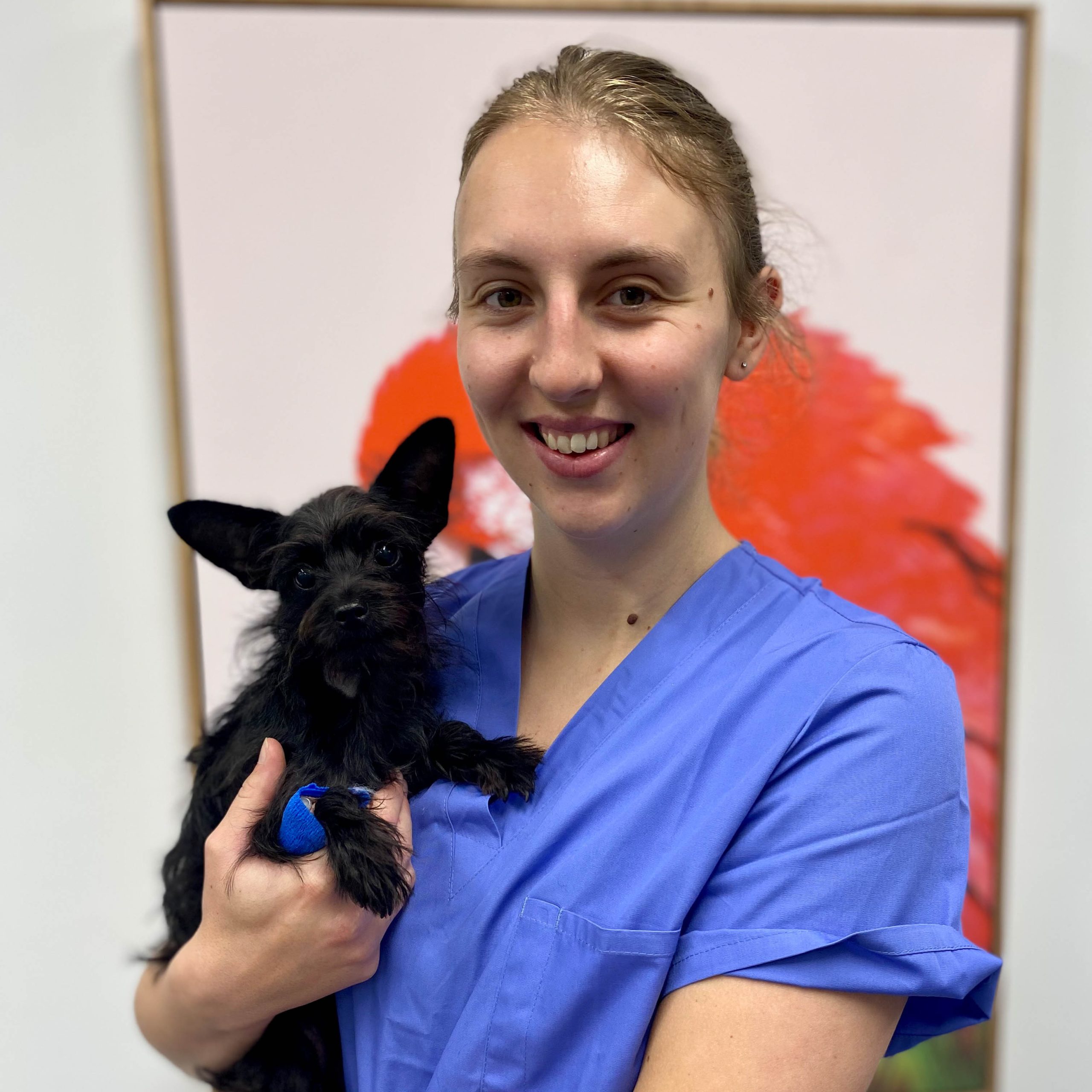 Dr Lucy Morley
Veterinarian
Lucy grew up in the UK and attended the Royal Veterinary College in London where she completed her Veterinary degree in 2019. She has spent the last two and a half years working at a small animal practice in the UK close to home and has now taken the leap to move across the world to help the pets of Geelong in search of some reliably warmer weather.
Lucy enjoys all aspects of caring for your pets but is particularly interested in those tricky medical cases and developing her ultrasonography skills.
In her spare time she's looking forward to exploring Australia and keeping active in the form of hockey and tennis whilst also ensuring to try out all the best local restaurants.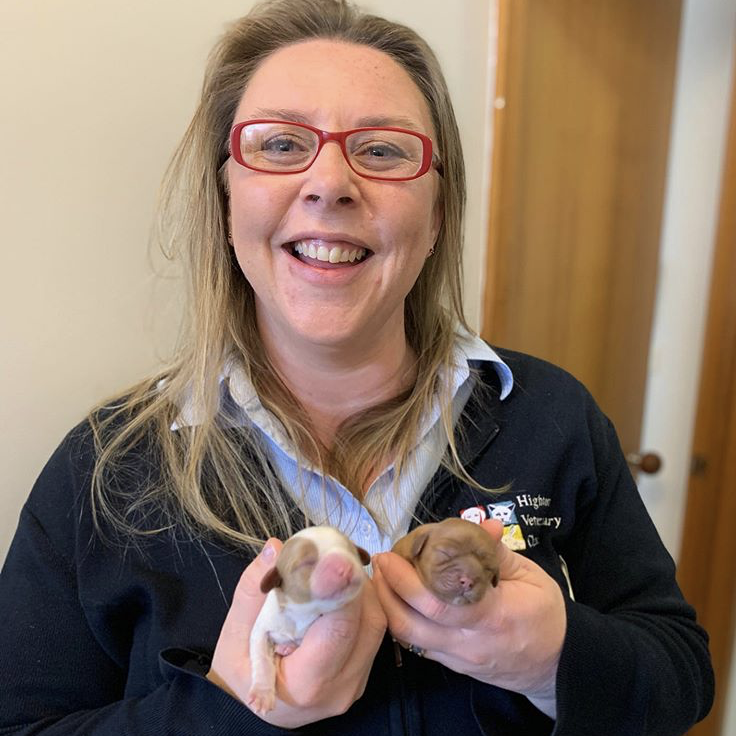 Jennie Deckker
Practice Manager
Jennie says she's always busy however promises she'll update you soon!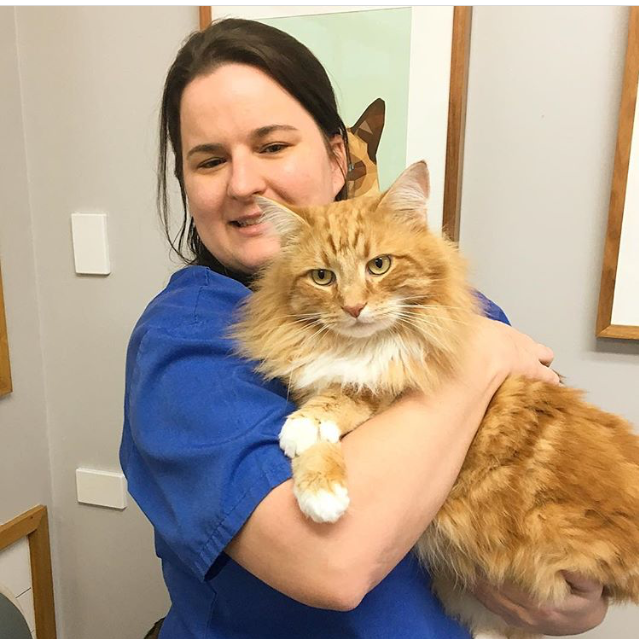 Melissa
Operations Manager
Melissa started her veterinary nursing in Portland in 2001, before moving to Geelong in 2006 and starting at the Highton Veterinary Clinic. Apart from her duties as the Operations Manager, Melissa enjoys nursing hospital patient and coordinating the kitten adoption program.
Her pets include the charming William and Ernie who where previously Clinic cats, as well as Thomas. Melissa is an ardent pet lover and during the spring and summer months she is a foster mum to unwanted and orphaned kittens, looking after them until they are big enough to find good homes.
Melissa has been fantastic with caring for the kittens that come through the clinic and looking after them until they are able to be adopted through our Adoption program.
In November 2012 she was awarded the Cenvet Nurse of the Year 2012 for her dedication to the profession of Veterinary Nursing.
Outside of work Melissa enjoys all things photography.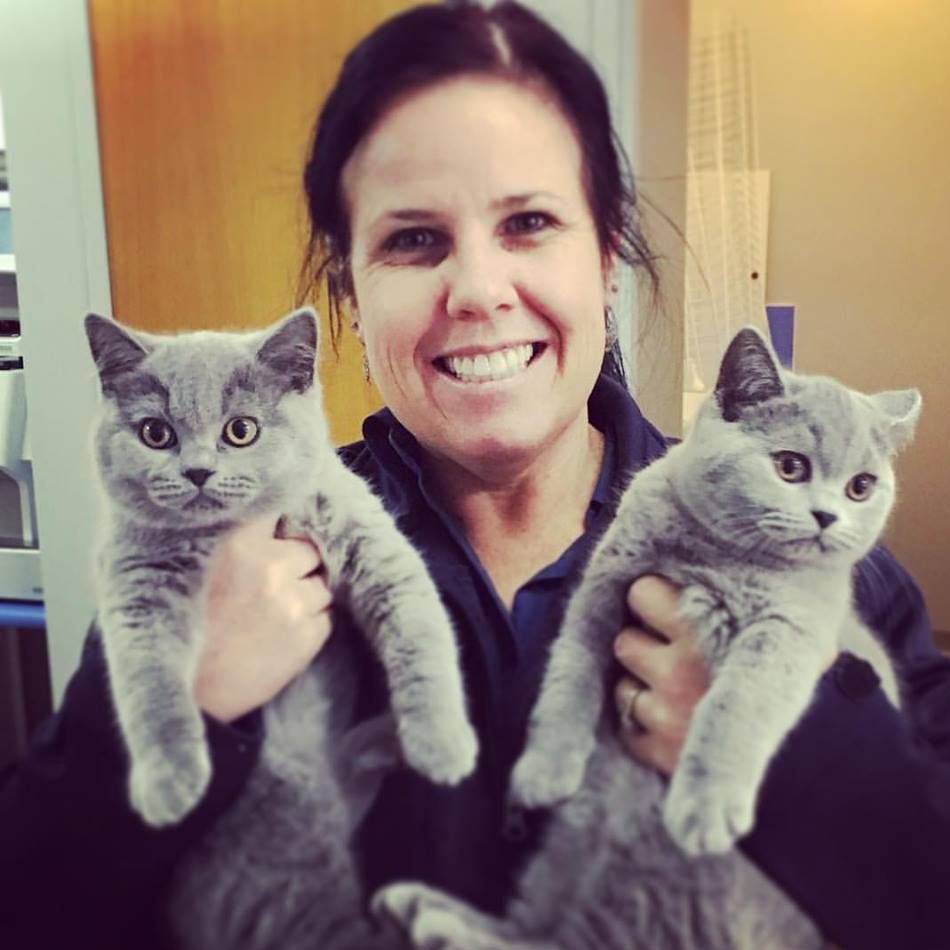 Jo became a fully qualified Veterinary Nurse in 2009 after some years spent in dog grooming and as a wildlife keeper at a sanctuary. She has worked for VOG for over 16 years now.
Since October of 2018, she has been one of the Nurse Managers, so you can rely on Jo for the smooth running of our front-of-house team.
Jo loves travelling overseas and loves road trips around our beautiful country. She also enjoys hiking, mountain bike riding, visiting wineries and weekends away.
Jo is one of the few staff members who doesn't have a pet at home due to her love of travel, luckily she gets all of her love she needs from patients at the clinic.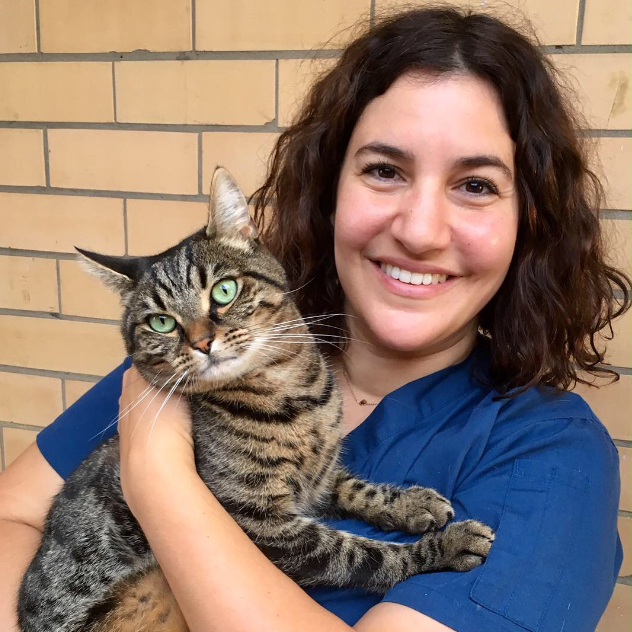 Laura
Veterinary Nurse Superviser
Laura is originally from Shepparton and has done a lot of travelling in her past. It was in 2004 in New Zealand whilst driving in the pouring snow, she saw a cute Border Collie in a ute speckled in snow and realised she wanted to be a vet nurse.
Laura has volunteered in Thailand at an animal rescue centre, locumed at clinics in Melbourne and worked in Tweed Heads near the beach. Laura's passion is dealing with critical patients, caring for animals in the hospital and nursing your pets back to full health.
Outside of the clinic Laura's passions are cooking, up cycling furniture, spending time with her two cheeky cats and boyfriend, and singing and playing guitar with local musicians.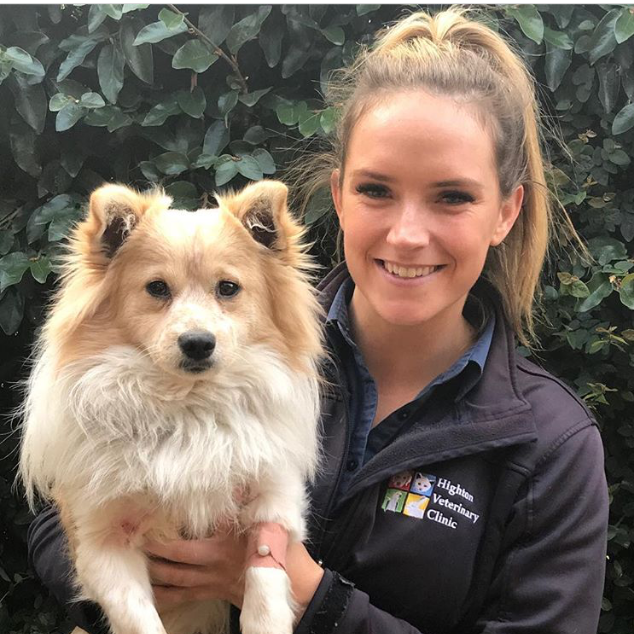 Jemma
Veterinary Nurse Superviser
Jemma has been nursing at Highton Vet Clinic for 5 years after graduating in November 2016 with a Certificate 4 in Veterinary Nursing.
Jemma enjoys all aspects of her nursing role, especially assisting the vets in surgery, and in nursing sick patients back to health. Jemma has three gorgeous dogs, Billy, a German shepherd, Lulu the spoodle, and Willow a groodle, as well as a cat named Kiara.
Outside of work Jemma enjoys catching up with friends, playing netball, running and taking her dogs to the beach.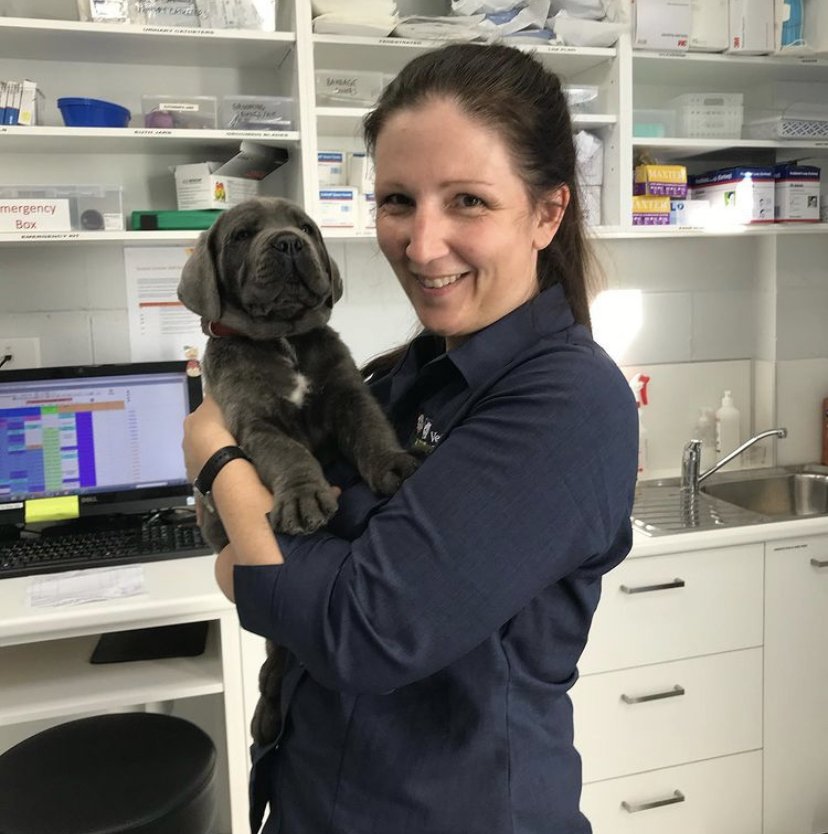 Sarah
Head Nurse Geelong West
Sarah joined the team at Geelong West in 2020 after making the sea change from Melbourne with her young family and fat, spoilt cat Woody.
She started nursing in 1996 and has enjoyed a rewarding career which has enabled her to nurse all over the world including her native Scotland.
Sarah has a soft spot for chooks and rodents. She has a special interest in rehabilitation and arthritis management and is currently studying her Diploma of Canine Myotherapy.
In her spare time she enjoys roller skating, watching horror movies and all things retro"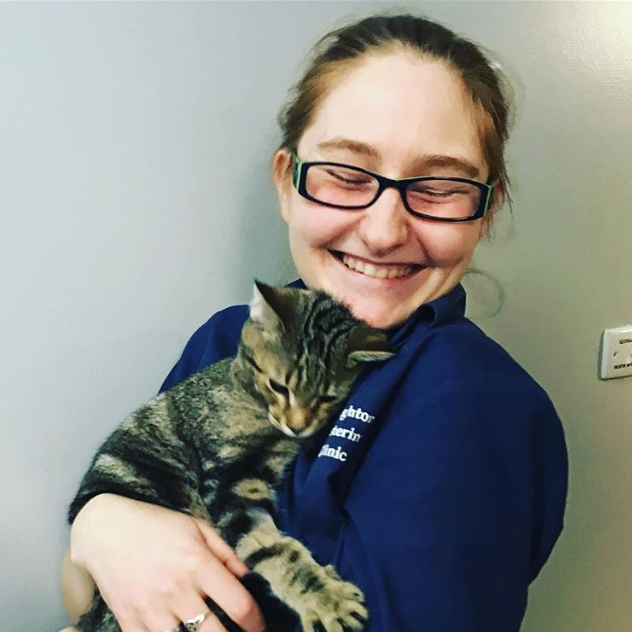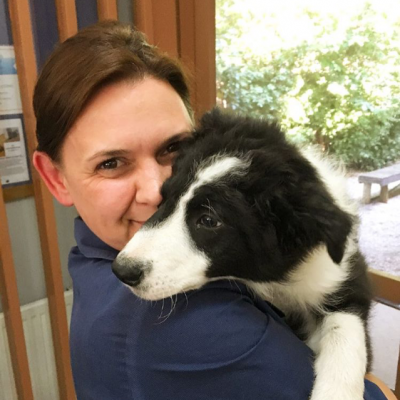 Louise joined our team at Vets of Geelong in 2015. She started her studies in 2002 gaining her first job in the industry in 2003. She became fully qualified in 2006 while working full time and studying part time off campus. Louise is also licensed in microchipping of domestic pets and radiology.
Louise's' biggest love of nursing is all things surgery whether routine or emergency, followed just as much by using her knowledge to soundly educate pet owners in any way she can so pets and their owners live the best lives they can together. It's no secret to our many clients, she also has a major soft spot for our old grey faced geriatric patients and border collies!
When not at work, you'll find Louise buried deep up the mountains hiking or snowboarding, or outside in her vegie garden. Anywhere but cooped up indoors!
Louise has a very spoiled and beautiful Border Collie named CJ (Cheiky Junior) who also keeps her very busy inside and outside of work.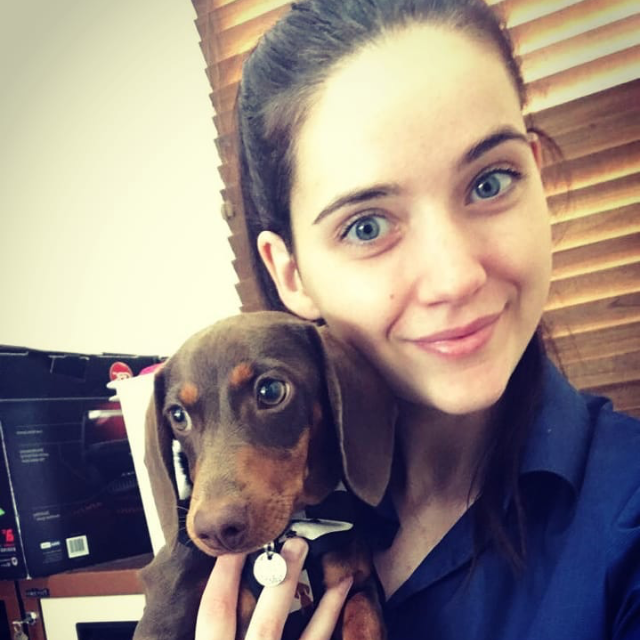 Somer has recently completed her studies in Veterinary Nursing. She is very passionate about all animals and has a keen interest in surgery
and hospital patients' cases and loves nursing patients back to health.
Somer is known as the crazy dachshund lady of the clinic. Her miniature dachshund, Sonny is her absolute world & when not at work you can find her spending time with him, her partner & friends.
Outside of work Somer also loves sports, especially basketball and netball.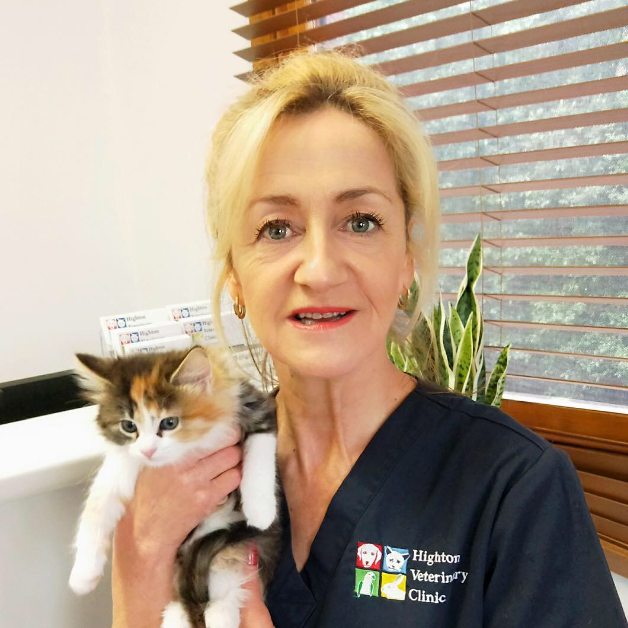 Annie works part time at the Highton Veterinary Clinic and thoroughly enjoys veterinary nursing.
Being little herself, Annie prefers the smaller
dogs and she has a little Papillion called Paris, who although small still have lots of attitude.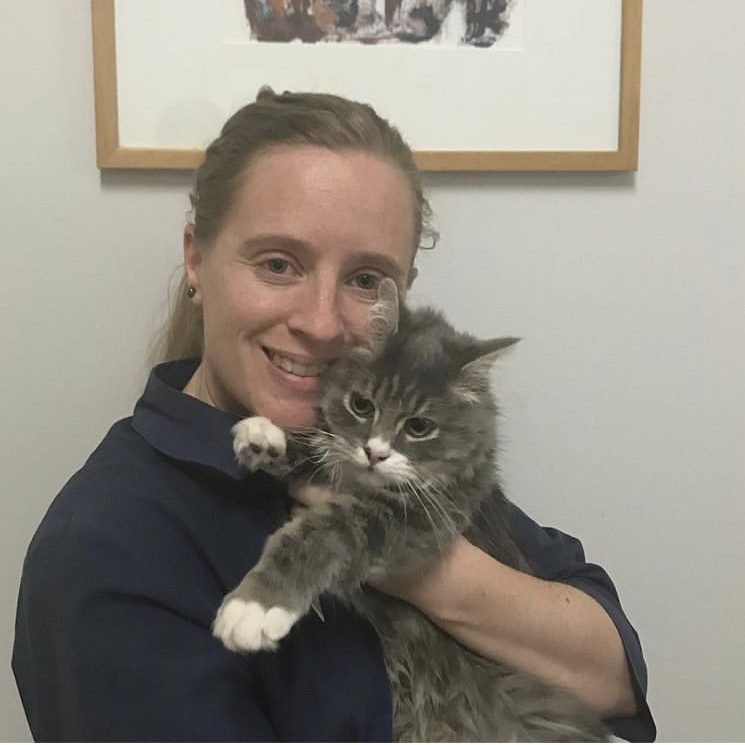 Naomi has been a veterinary nurse for 10 years, working in both emergency and general clinic. She enjoys medicine cases & nursing your pets back to good health.
Naomi also has a keen interest in nursing wildlife, and enjoys socialising kittens during the busy kitten season. Naomi is mum to two cats Eric and Flynn and can often be seen taking Eric for a walk on his harness.
In her spare time Naomi enjoys hiking, camping and gardening.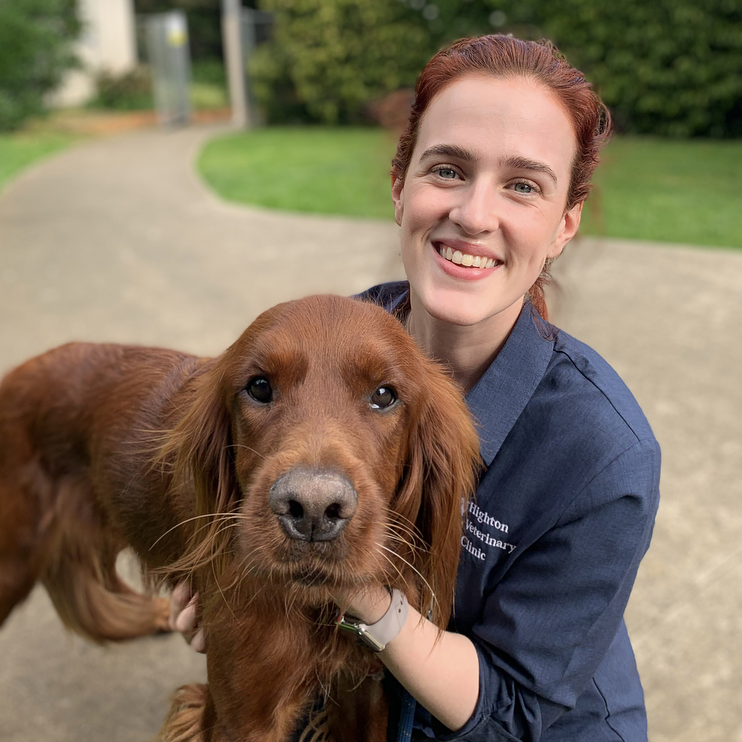 Karryn joined the team at Highton in July 2019, she has been working in practice since the beginning of 2016 and completed her veterinary nursing qualification at the end of 2017. She loves all aspects of the job but has a particular interest in surgery and caring for our feline patients.
Karryn comes from a family of cat-lovers and is Mum to two cats; a Devon Rex, the love of her life, named Theodore and a special-needs Burmese named Trixie. She and her husband have recently adopted a Whippet named Stella and are looking to find her a doggie sibling in the near future.
When she's not working, Karryn loves to spend time with friends, go out for brunch, binge-watch a good TV series, work out at the gym and walk her dog. She has a bit of a flair for interior decorating and if she has time, she also loves to bake!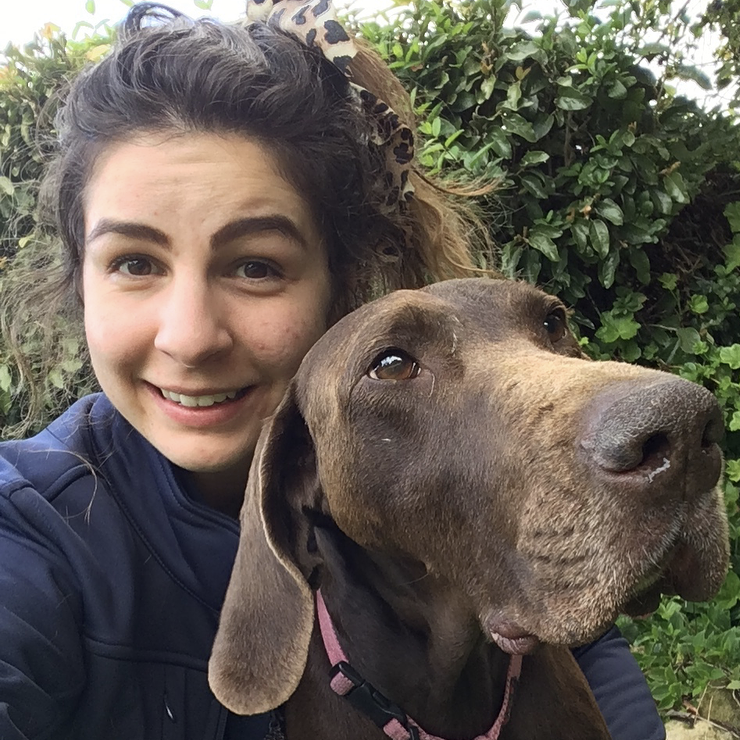 Michelle
Veterinary Nurse Supervisor
Michelle has been a veterinary nurse for 7 years, working in general practice. She has an interest in surgery and emergency/critical care.
She enjoys nursing geriatric patients back to health, caring for wildlife and socialising kittens during the busy kitten season.
Michelle is known as the crazy border collie lady. Her 2 border collies Indie & Luna are so spoilt. She spends most of her time taking them out on adventures. Her furr family does not end there though, she also has cats, Agnes and Phoenix as well as jenday conures, Zeus and Pedro.
In Michelle's other spare time she enjoys yoga, gardening and camping.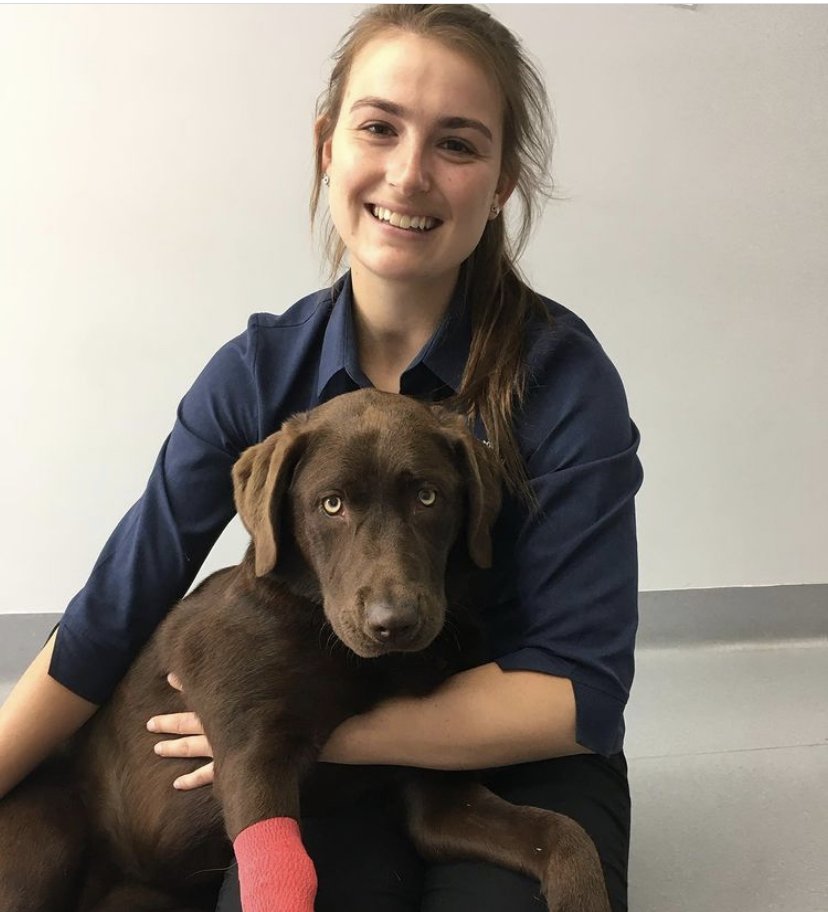 Sophie joined the team at Vets of Geelong in December 2020. She has been nursing since 2014 in both general practice and in emergency and critical care.
She loves all aspects of the job, and will find spare time to give extra TLC to her patients.
Sophie has 3 animals at home, 2 cats named Bacon and Toast, and a Bernese Mountain Dog named Baloo.
When she is not working, Sophie patrols the beach as a surf lifesaver, enjoys going on hikes, and catching up with friends (mainly to see their pets).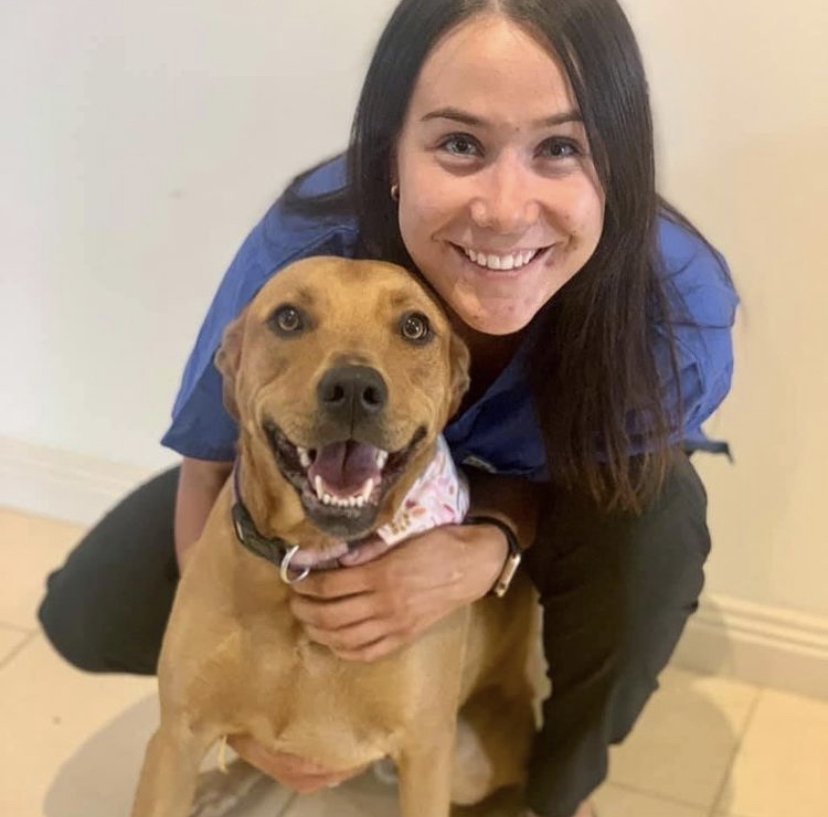 Felicity has just recently relocated back to Geelong and has been a qualified Vet Nurse since she was 18 years old – a career she aspired to growing up.
She has a staffy x rescue dog called Roxy, who she says is her soulmate (cute!), and in her spare time enjoys working out, spending time with friends and being outdoors.
Felicity is most excited about working with such a friendly and supportive team, and hopes to learn and grow within the clinic.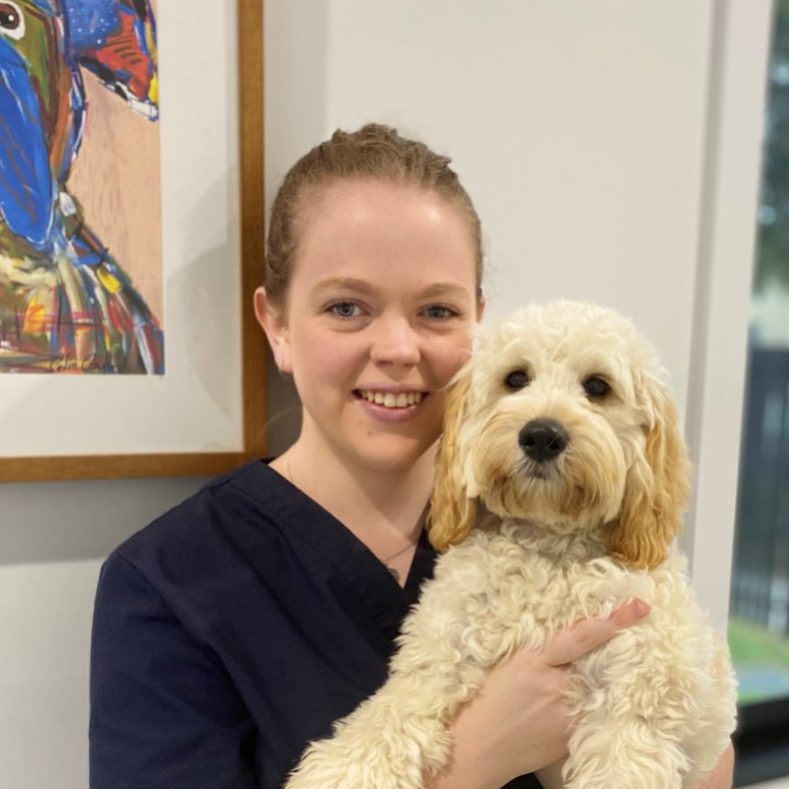 Lisa grew up in Ballarat and since then, after a bit of travel, has relocated to Geelong to be back by the seaside and family.
She has a beautiful German Shepherd x Staffy fur baby named Dexter, and in her down time likes to spend time with friends and family, head to the beach, go snorkelling and on outdoor adventures, and plan her next travel destination after COVID.
Lisa is most excited about working with such an amazing team of people here at Vets Of Geelong.
Judith
Administrative Assistant
Judith says this is definitely the most interesting of all the jobs she's worked in! She says it's not just the great Clinic staff members but especially the patients and their owners that have really made this a job she loves!
In late 2016 Judith moved from what had been her main role in reception to looking after admin in the clinic, but you will still her in reception from time to time and at weekends.
When she's not at work Judith enjoys yoga, and travelling and hiking. Her most recent trip combined both of these with climbing in the
Himalayas in Bhutan.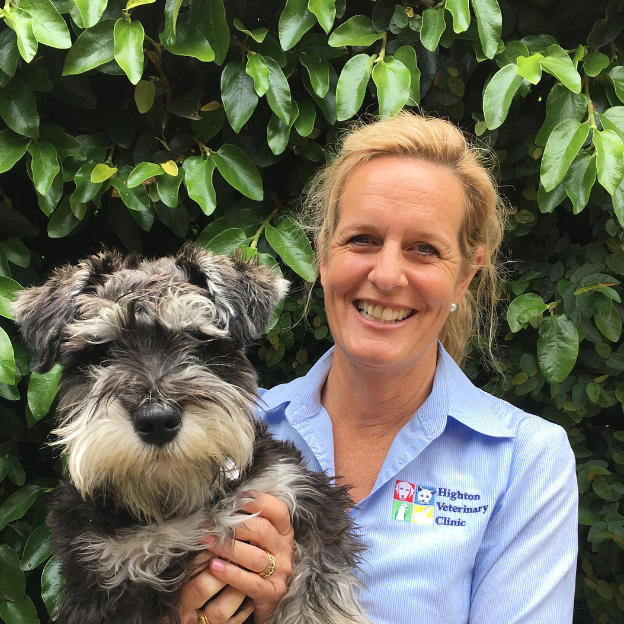 Robyn joined the team at Highton Vet Clinic in January 2018 as Receptionist. Robyn had this to say, 'I love my job at Highton Vet Clinic, It really is my dream job, working with great people and the wonderful animals we see on a daily basis'.
Robyn has always had a love for animals, big and small. She and her husband share their home with, 4 horses, 2 Kelpies and and even an adopted cat from Highton Vet called William.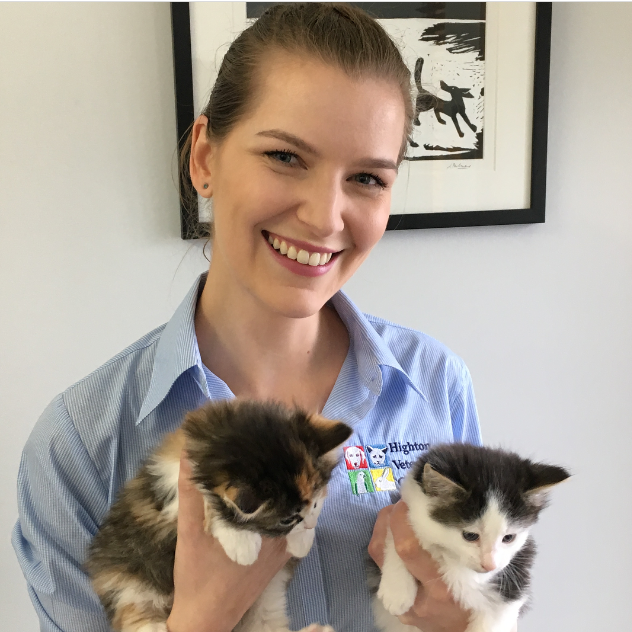 Bridget was born in Bendigo, moving to Geelong when she was in primary school. She started at Highton Vet Clinic in October 2018. She loves working at the clinic meeting the array of different pets and their owners.
Bridget loves travelling to new places and having adventures, however enjoys coming home to her fur babies just as much!
In her spare time Bridget enjoys cooking, crochet and bush walking.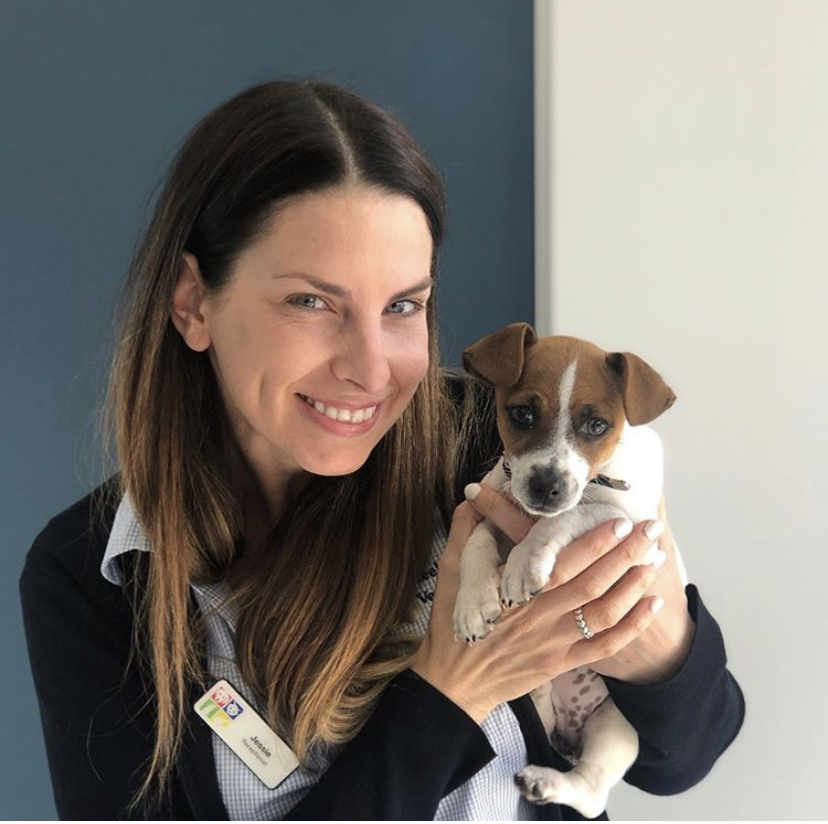 Jessie started her Veterinary Receptionist career at Highton Vet Clinic team in 2018, and when the opportunity arose to work at Geelong West Vet Clinic she jumped at the prospect of the new project.
Jessie was born in Geelong and grew up in Ocean Grove where she had a menagerie or guinea pigs as a child. Jessie has 2 Dogs currently called Snow and Pullthru who are two cheeky Jack Russell's.
Jessie loves the vast different range clients coming through the Vet Clinic doors. Such a wonderful environment to work in and get to see everyone's furbabies.
Outside of work Jess enjoys a good coffee, hanging out with friends, making and drinking cocktails and taking her dogs down to the beach when she can.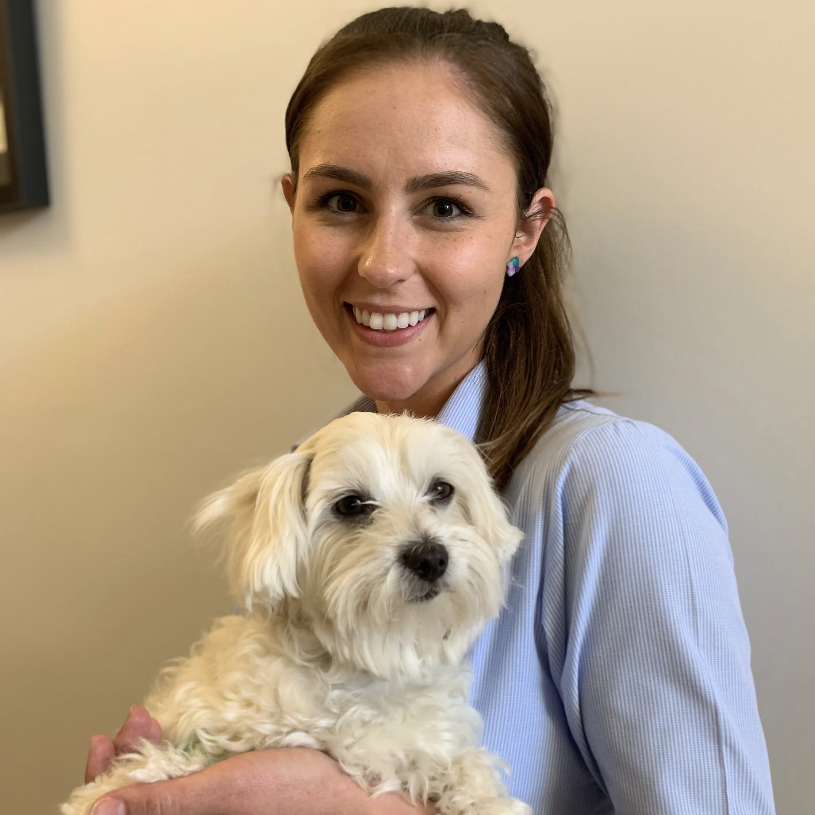 Originally from country South Australia, Bec has been calling Geelong "home" for the last 4 years along with her husband and their happy little Staffy, Wilson.
Next to her family and friends, Bec's great loves in life are animals and chocolate, which is why she divides her working life between her new receptionist role at HVC and her other role as a chocolate maker at a local chocolate factory.
Bec likes to spend her leisure time watching movies, attending live sport and music, and any activity that involves a cheese platter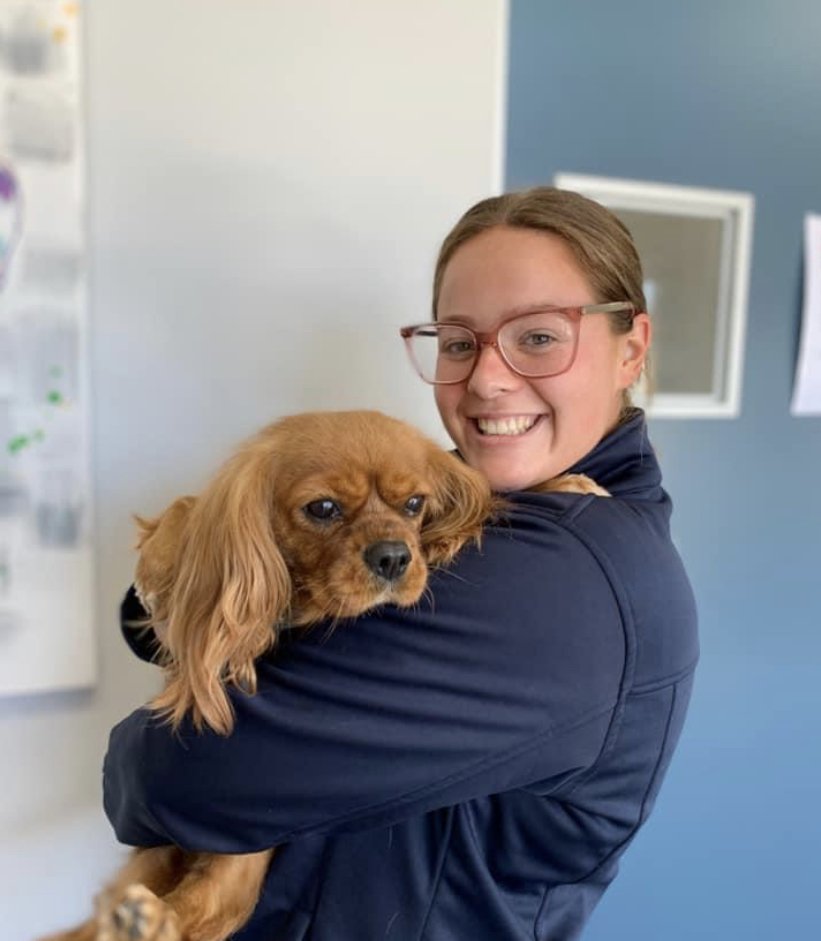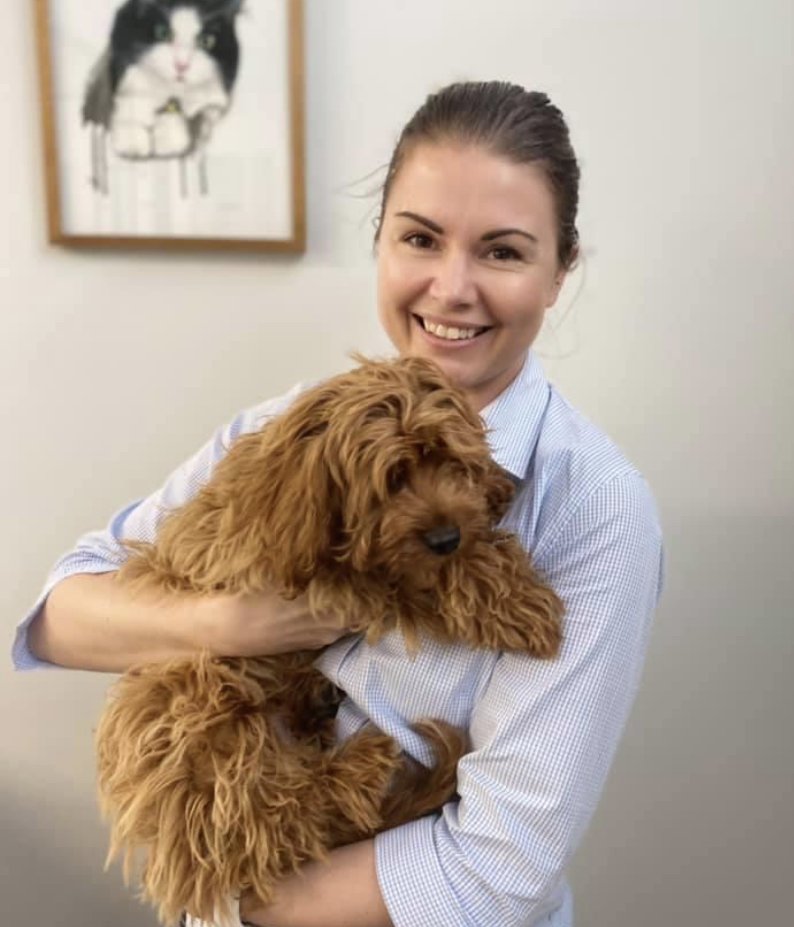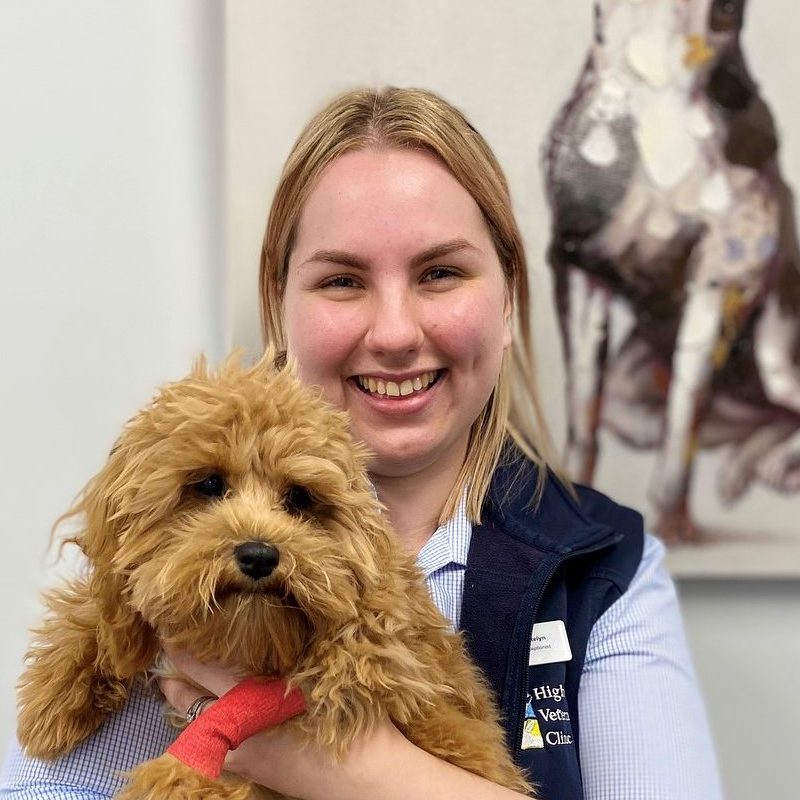 Katelyn is originally from Townsville in far North Queensland, however Katelyn and her husband settled into Geelong two years ago. She has three very spoilt guinea pigs Teddy, Penny and newest addition Butterscotch as well as two fish tanks full of fresh water tropical fish.
Whilst Katelyn might be a new fresh face at working at Vets of Geelong, she has fitted right in and has really enjoyed the opportunity to work with and learn from a very passionate team and she loves meeting all of our clients and their fur babies.
Outside of work she enjoys cooking especially italian, watching NRL (go the Cowboys), and exploring Victoria.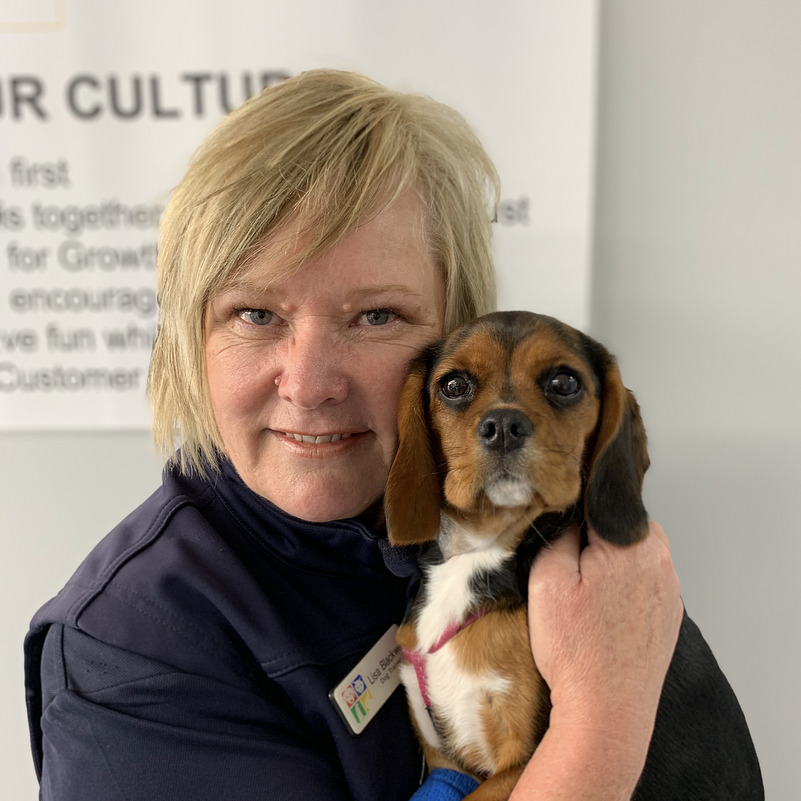 Lisa has over 36 plus years' experience in training dogs, 26 years of which has involved her taking puppy and training classes. Lisa coordinates and runs our Puppy Classes, Canine Academy, Adolescent Dog training classes, as well as our "one on one private lessons" here at the clinic.
Lisa always gets great feedback from the clients. She has the reputation of being one of the best dog trainers in Geelong and has been a member of the Association of Pet Dog Trainers Australia Inc, since 2000.
Lisa is fantastic at educating and helping clients understand/manage their dog's behaviours so that they can become well-mannered companions. Lisa understands that every dog and its family are different which is why she loves the challenge of solving any behavioural hiccups that a client may encounter with their pet. She regularly attends training workshops with leading experts in behaviour & training, so is up-to-date with the best techniques for the best outcomes for our clients.
Lisa and her husband have two children, seven dogs – Rottweilers & Field Spaniels and regularly compete with their dogs. Lisa is also involved in "Aussie Truffle Dogs", a company that breeds, evaluates & trains dogs to hunt for truffle.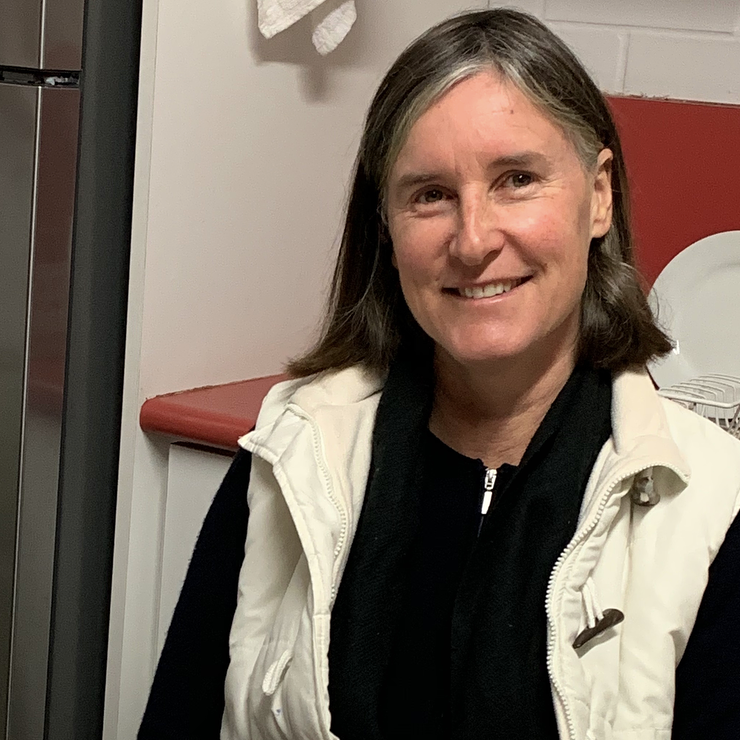 Anita is not someone you see at the clinic on a day to day basis but she has been at the clinic for years.
She helps make sure the clinic finances are running to plan.
When not at work she is busy with her family and dogs Tess and Lucy.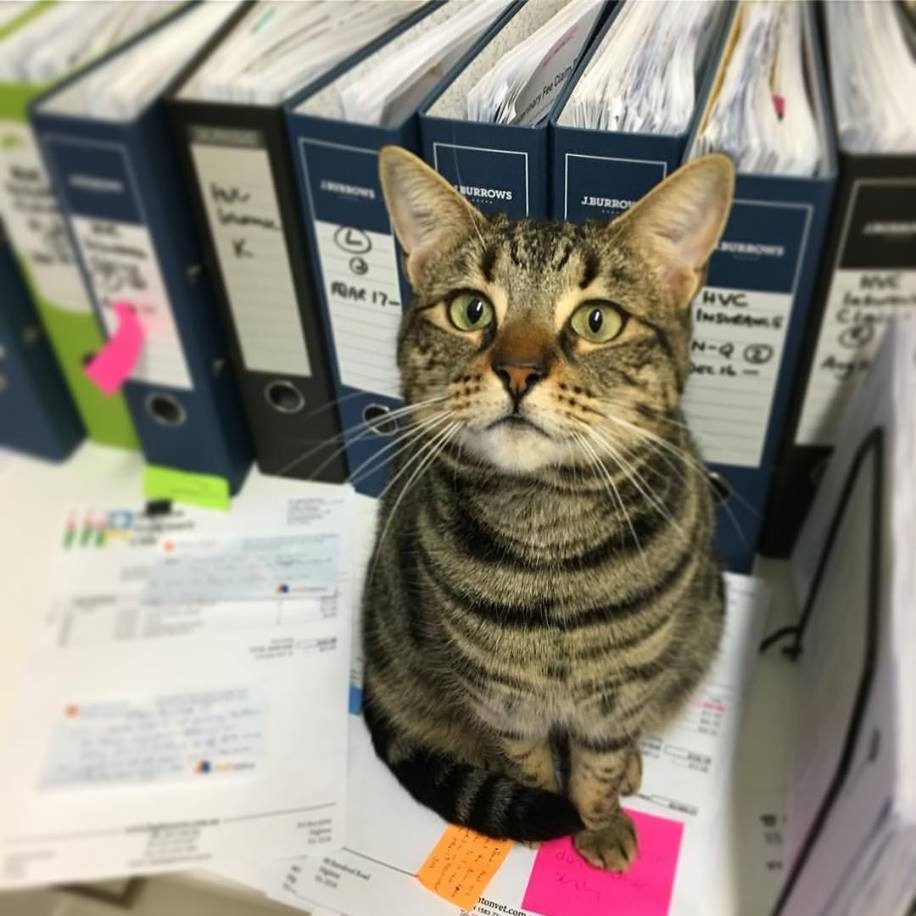 Betsy joined the team in October 2015. She, like most clinic cats arrived on our door step with her siblings, in a box as a dumped litter. And after winning the hearts of our nurse Sarah and then-receptionist Caitlyn, she never really left – nobody can recall exactly why except that we all loved her beautiful calm nature and sweet little face.
Hmmm!….what happened we ask for Betsy is the reason we sometimes have "discounted " pre-sampled bags of food for sale in the clinic, the bigger the better for Betsy! As she never stops eating, she has since been banned from access to all food areas of the clinic.
So now you won't see Betsy in the blue reception area, but if you come in the green door, she won't be far, just sleeping her days away in the admin office.
Our family,
caring for yours